As introduced by the GCN testers above, Zipp has just unveiled their all-new 30 Course Disc-brake wheelset. The biggest surprise is the aluminum options, which the company is getting ready to offer in both a tubular and tubeless option. The company has released the following details, as shown below.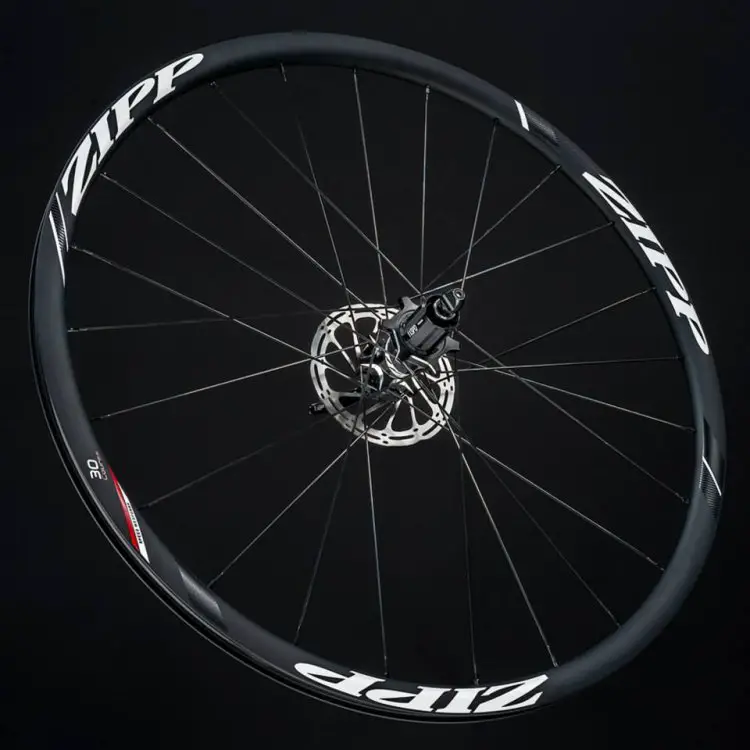 Zipp's 30 Course Disc-brake wheelset, Tubeless-ready.
Zipp's 30 Course Disc-brake wheelset is a category-creating kind of aluminum wheelset. Available in tubular, clincher and tubeless-ready, the 30 Course Disc-brake is a multi-use Speed Weapon engineered for road, cyclocross, gravel and adventure riding and racing. Zipp – with more than a quarter century of technical breakthroughs including developing the first carbon wheel to win at Flanders and Roubaix – is proud to unveil the new benchmark for a durable, high-performance aluminum disc-brake wheelset.
New Aluminum-Rim Technology
Zipp's first wheelset to be tubeless-ready providing the ability to run lower tire pressures without risk of "pinch flats."
The 30 Course Disc-brake wheelset, with its external 25mm and internal 21mm rim widths, incorporates design innovations from the Zipp 202 Firecrest Carbon Clincher profile for low aerodynamic drag, greater stability and predictability in crosswinds. That wider rim platform allows for increased air volume, which spreads the tire casing. That helps increase the contact patch with the ground. The result is improved cornering grip and increased comfort on the road, mud and everything in between.
Zipp's 30 Course Disc-brake Wheelset Pricing:
Each wheel includes Zipp thru-axle end caps; 1 Zipp skewer; 1 Zipp rim tape 700c X 20mm, and 1 Zipp tubeless valve (clincher). Rear wheel includes 1.85mm cassette spacer 10-speed compatibility. The 30 Course Disc-brake Clincher rear wheel is available with a standard 10/11 speed driver body for SRAM/Shimano or for Campagnolo.
Zipp 30 Course Disc-brake Clincher
Front wheel: $445 €465 £355
Rear wheel: $555 €580 £445
Zipp 30 Course Disc-brake Tubular
Front wheel: $445 €465 £355
Rear wheel: $555 €580 £445
Zipp's 30 Course Disc-brake Wheelset Specs:
30 Course Disc-brake Clincher
Weight: 1,655g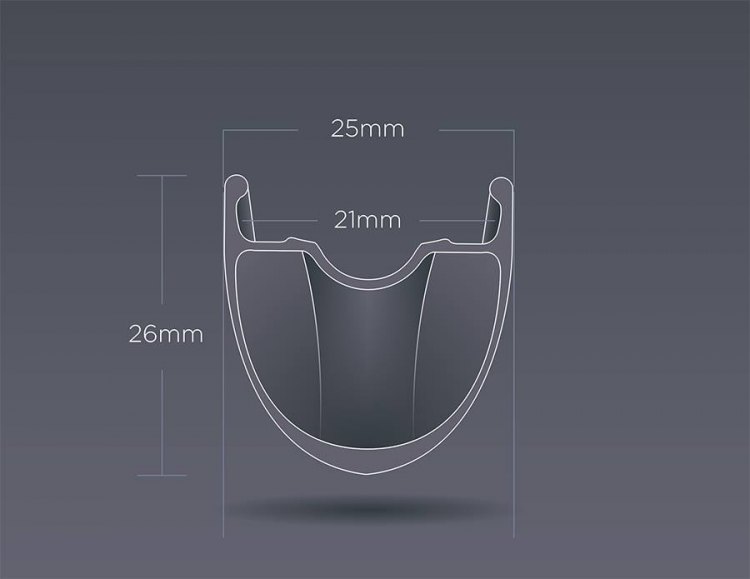 Front Wheel
Weight: 770g
Internal Diameter: 21mm
Hub Used: 77D
Hub Width: 100mm
Rim Depth: 26mm
Max Width: 25mm
Spokes: Sapim CX-Ray
Spoke Count: 24mm
Spoke Pattern: 2 cross
Max Tire Pressure: 125psi
Rear Wheel
Weight: 880g
Internal Diameter: 21mm
Hub Used: 177D
Hub Width: 135mm
Rim Depth: 26mm
Max Width: 25mm
Spokes: Sapim CX-Ray
Spoke Count: 24
Spoke Pattern: 2 cross
Max Tire Pressure: 125psi
Thru Axle Compatible: Yes
XD Driver Body Compatible: Yes
Max recommended rider weight: 250lbs