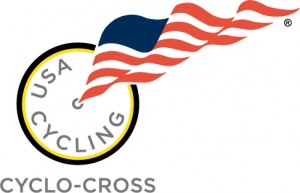 Every year USA Cycling updates its rules for all its bike racing disciplines and without exception, the rule changes catch some unsuspecting bike racers by surprise (remember the maximum tire width changes for cyclocross nats in 2010 and other last-minute changes?). Regardless of the timing of the cycling rules, the onus is on license-holding racers to know the rules, and Cyclocross Magazine aims to help make it easier for racers by providing highlights and the full rule book below.
This year, rule changes have been implemented for the 2012/2013 season that impact all bicycle racers, including cyclocross, road, mountain bike and track racers. Some highlights of the 2012 USA Cycling rule changes for our cyclocross racing readers:
Youth as young as age 6 can take out annual licenses.
The Masters 30-34 ("Baby Masters") category remains in cyclocross, but is eliminated in road and track.
Ages 12 and under in 2012 must use "mass start bicycles" for all events, and in 2013 the ruling includes ages 13-14. "Mass start bicycles" are defined as "road or track bicycle that is legal in all events within the road or track discipline, rather than a bicycle that is restricted to particular events. Handlebars for massed-start bicycles may not have forearm supports nor handlebar extensions or attachments that point forward." (We assume this is essentially ruling out time trial bikes in road and track events for these ages, but the wording is unclear, stay tuned…)
Your USA Cycling cyclocross racing age remains the age you will be at the end of the calendar year of the final month of the cyclocross season…which is the following calendar year after the fall season. (Rule 1A30).
For your convenience we have an easily viewable version of the rule book below, in two formats. Study up and enjoy!
The 2012 USA Cycling Rule Book in its entirety:
[issuu width=590 height=400 backgroundColor=%23222222 documentId=120629071410-938348fb995e4352bc1f5ddb5ae576bb name=usa-cycling-2012-rule-book-rules username=cyclocross tag=2012 unit=px v=2]
The 2012 USA Cycling Cyclocross Rule Book (Chapter 5):
[issuu width=590 height=400 printButtonEnabled=false backgroundColor=%23222222 documentId=120629074120-42bdda5bfb534900b215c813be325221 name=usac_rulebook-cyclocross username=cyclocross tag=2012 unit=px v=2]