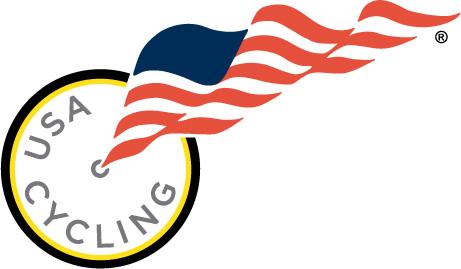 Colorado Springs, Colorado – USA Cycling's new rankings system is now available for all current licensees via their My USA Cycling Account. The revamped system will not only provide increasingly accurate rankings, but also the ability to compare and contrast results and rankings with fellow riders across disciplines, age and ability categories.
Using an innovative algorithm, USA Cycling's new system will rank riders based on the strength of the competition rather than the old model of assigning points based on an arbitrary event value. Simply stated, who a rider races against will more heavily determine ranking than which races are contested or how often an individual competes – providing a more accurate determinant of a rider's strength.
As opposed to the old system where the more points accumulated the better; in USA Cycling's new rankings system the lower a rider's point total, the higher they will be ranked. Because the new system looks at who a competitor races against and not which races contested, rankings will simply carry over upon upgrade or category change with no need to reset.
Riders can now also view the new 'Race Predictor' for all events using USA Cycling's online registration system. The "Race Predictor' displays all current registrants for a particular race in ranking order, allowing members to see who is favored to win based on previous results.
How points are calculated
A rider's ranking is derived from an average of an individual's top three point results within a rolling 12-month period. Individual race quality is first determined by taking the five best ranked riders from a race's top 10 finishers, averaging their rankings and multiplying that by 90%. For more details on the exact calculation of race quality, points per place and rank points visit the New Rankings System FAQ.
How to take advantage of the new Rankings System
All current USA Cycling licensees can simply log on to their My USA Cycling account, click on the Results & Rankings tab and view their personalized, revamped rankings at the top of the page. The rider's previous ranking using the old calculation will also be available at the bottom of that page through the end of 2011.
National Championship call-ups
The new results and ranking system will be used to determine call-up order at various USA Cycling National Championship events. Cyclo-cross will be the first national championship to use the remodeled rankings system to resolve call-up order for all race divisions other than Collegiate, Junior 17-18 and Elite. Following member feedback, this method of seeding aims to offer the most equitable and concise call-up procedure possible and does signify a departure from the previous approach of utilizing time trials, random drawings or based on when a rider registered online for Cyclo-cross National Championships.
To ensure as fair and accurate a process as possible, USA Cycling is requesting all race directors submit results to USA Cycling in an accurate and timely fashion.
For more information, including a detailed FAQ, please visit USA Cycling's Results & Rankings Resource Page.
USA Cycling's new rankings:
· Allows active members to compare results and rank against various competitor groups
· Measures a rider by who he/she races against, not which events or how often they race
· Averages the rider's top 3 rankings from events within in the last 12 months to determine total ranking
· The lower a rider's point total the higher they are ranked
· New 'Race Predictor' feature in USA Cycling's online registration system allows riders to view registrants in ranking order