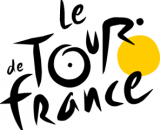 Fantasy Tour de France for cyclocrossers is here! The Tour will be on TV for hours and hours, and while we're grateful and sure think it's more exciting than more re-runs of Jersey Shore, cyclocross fans looking for race coverage are stuck re-watching highlights of World Cups in Flemish or waiting for MFG's Midsummer Nights race. So Cyclocross Magazine aims to make the Tour more exciting for cyclocrossers with a little fantasy league competition.
Enter your team, for free, at http://velogames.com/ by Friday night, and then submit your team into our league (see the instructions here, but be sure to hit "confirm entry"):
League Code: 29161849
League Name: cxmagazine.com
Thankfully Velogames will do the scoring (often timely, sometimes not but better than us).  It takes just a few minutes to choose your team, so do it today!
After entering your team, head on over to our Cowbell forums to discuss standings, talk trash, console yourself, and get general league scoring.  List your team there so we can contact you in case you win something. Although it's mainly for bragging rights, we'll have a few prizes and subscriptions for the top teams!