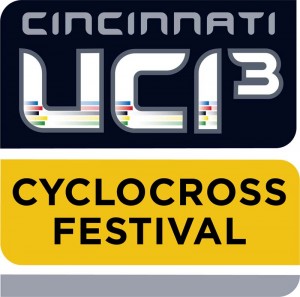 Organizers of Cincinnati's UCI3 Cyclocross Festival on October 8-10 want to remind prospective entrants that online pre-registration closes several days earlier than normal for regular races in order to provide the time necessary to sort and seed all riders prior to packet pickup on Thursday evening.  Pre-registration on BikeReg.com will close promptly at 10:00 pm on Monday, October 4th.
Already, riders from 25 states and three countries are registered for America's original three-day international cyclocross festival.  The festival appears to be on pace for 2,000 entries this year.  With that number of entries on UCI-spec courses, numerous classes are expected to sell out before the close of pre-registration next Monday.
For more information on Cincinnati's UCI3 Cyclocross Festival, see www.cxfestival.com.
While registering on BikeReg.com for the UCI3 Festival, don't forget to also enter for other great races on the Zipp OVCX Tour presented by Papa John's, including this weekend's Tour de Louisville.