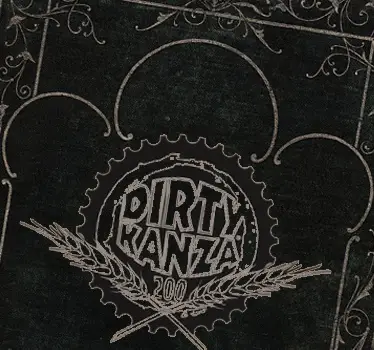 Titled "The Queen of Pain" in 2004, Rebecca Rusch is a dominant endurance athlete. While she is best known for winning (and setting course records) in mountain bike races such as the Leadville 100, Rusch has tried her hand at the growing sport of gravel grinders in recent years. She yet again displayed her well-known tolerance for pain as she took the win for the Dirty Kanza 200.
CXM: Three wins in a row! How does it feel to be the "Queen of the Kanza?"
RR: It's a super cool event despite my original impressions before I raced there. It's a super long day with the possibilities of flats or getting lost. I'm happy with three wins, but I know there's a little bit of luck with me as well.
CXM: What were these initial impressions of the Dirty Kanza 200?
RR: Well, I'm something of a mountain bike snob, and I live in Idaho, so when I hear Kansas, it's like "huh?" When you travel all over the world and see so many places… I just figured Kansas wasn't on my short list of places I need to visit. I thought the race would be really boring, and 200 miles on a 'cross bike is a lot of mileage. I thought there would be nothing to look at. But I was wrong. It's a really beautiful place and much hillier than I expected. I like it enough to go back three years in a row.
CXM: Yeah, when most of us think about the Flint Hills of Kansas, a flat 200 mile slog comes to mind. Clearly there must be an appeal for you and many other racers. Anything about the race itself?
RR: It's a super big community event. Everyone on the start line is there with a lot of trepidation, which is a lot different than starting up at a cross country race or something that's only 45 minutes long, because you know everyone who has come out is preparing for something really big. It's a long race, of course, but you're with a bunch of people who are all committed to the same thing: to get to the finish line.
CXM: You called yourself a mountain bike snob, how was it preparing yourself to ride a cyclocross bike for a 200 mile race?
RR: Something not a lot of people know is that I do a lot of training on a cyclocross bike. Sure, I've done some cyclocross races here and there, but there's a lot of gravel roads by where I live, and in the spring before all the mountain bike trails open, I spend a lot of time on my 'cross bike. I'm comfortable there; I like it; I like gravel much more than smooth pavement.
I didn't feel way out of my element, but 200 miles is something. The race plays out with road bike tactics and mountain bike tactics together. I feel it's a really cool equalizer between two groups: some drafting, some bike handling, but you can't sit in for 200 miles and sprint to the finish.
CXM: Compared to the cyclocross races you participated in, how did you set up your bike differently?
RR: For an endurance race like this, you need to dial in all of your touch point areas. Your saddle, your handlebars… I do a very cushy handlebar setup, because those are the things, my hands, my butt, my feet, that endure the vibrations of gravel all day long. Oftentimes I will wear a larger shoe, which comes from my adventure racing days, because feet will swell. Some people were complaining that their shoes were so tight at the end. Larger shoes, more bar wrap, and then obviously a saddle you're comfortable being on for 12 plus hours.
On a mountain bike, you're out of the saddle, you are moving around, but enduring the gravel roads, and managing all the dust, you're more in a fixed position. You have to make sure you're comfortable in the hoods and drops. Yet other than adding the padding and those few other things, I don't change a lot from a cyclocross race. It's pretty similar.
CXM: Most of our readers have the race attention span of 30-60 minutes.  How do you mentally handle 12 hours in the saddle?
RR: The first three hours go by really fast since there are like 2,000 people at the start, all jockeying around for the right lines. There's gravel flying around, hitting you in the glasses. So the first three hours is game on. You really have to concentrate. I wear a camelback for that first leg because I can't reach down and grab a bottle. I really don't want to crash out at that point. Those hours are easy because you're forced to focus on everything around you. But then after you can get in your own little world. This is the only race in the world that I wear an iPod for. I leave one ear out. If someone's with me then I'll take it out. But after that first aid station, I found myself alone for eight, nine hours. I found people here and there, for 10 minute, 30 minute stretches, but otherwise you're on your own.
The cool thing is that there are aid stations every 50 miles. I just wrap my head around that. Three hours, three hours, three hours… I break it down to try and hit my 12 hour goal. When I break it down like that, in smaller pieces, you can plan your pace and nutrition in these more manageable chunks.
CXM: And how was it riding those twelve hours on the Specialized S-Works CruX?
RR: It was awesome. I love it. I have ridden the Crux for three years in a row, as well as my tires, the [700x38c] Triggers, for three years, and in all that time I only flatted once on a cattle guard. Other than that I've had no issues for 600 miles. These are bikes you can do everything on: a cyclocross race or a long gravel grinder like this.
CXM: Are you currently gearing up for the 2014 US Marathon Mountain Bike National Championships?
RR: Oh yea, there are only a few miles from my house! I'm putting on a whole week of women's rides and clinics leading up to it, called Rebecca's Ride Camp. I do what I do anyways to prepare for Marathon Nationals: one day do a downhill practice, then I will do a run-through around my favorite river spot, and then recovering the right way. I can't wait for the race itself as well. It will be fun riding so close by to my house and passing by my kids. That's pretty special.
CXM: Will you be planning on doing any more gravel grinders in the future?
RR: I was inspired by the Dirty Kanza and will be doing my own. Rebecca's Private Idaho is a 50 or 100 mile race on Labor Day weekend. Of course that's the best weekend all year! We're shooting to get five hundred people this year. It's super fun to bring people to my training grounds and show them around. Then I might go to the Crusher in the Tusher, but I'm not sure. The biggest problem is that there are now just so many choices that you can't do them all.
CXM: Thank you for taking the time to talk with us, and best of luck in your future races!
RR: Thank you!
Check out our interview with the men's winner, Brian Jensen, here.