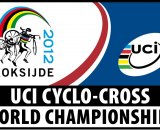 It seems like the 2011 World Cyclocross Championships just happened, and race organizers of next season's Worlds in Koksijde, Belgium, are just starting the fanfare for the 2012 event. The lens of the race world was already focused on the Belgian town on Wednesday as Russian Denis Galimzyanov (Katusha) shot off the front of the peloton as it sped to the finish line in Koksijde to win the second stage of the Three Days of De Panne road stage race.
Several former world cyclocross champions were on hand later that evening for the official presentation of the 2012 Koksijde Cyclocross Worlds, including Eric de Vlaeminck, Roland Liboton and Paul Herygers, who won the title when it was last held in Koksijde in 1994.
As Herygers said in a release, "The way the track is organized has changed in recent years, but the quintessential magic is still there: the International Dune Cyclo-Cross race thoroughly deserves its reputation, continuing to represent hard graft in the shifting sands. Named after me since 1994, the Herygers dune is still a real leg killer for riders. The X dune has also been added to the track. Not to be underestimated, this sand climb sets a further challenge for the participants. It is a worthy addition to the track, worthy of a World Championship!"
"Just like you, I am very curious about whose name will be bestowed upon the X dune," continued Herygers. "In the wake of the World Championships, the X will obviously be replaced by the name of the 2012 World Champion!"
The event is scheduled for January 28th and 29th, and promoters expect upwards of 50,000 fans to be in attendance over the weekend. While it's northern European location could yield frozen ground similar to what we've seen in Tabor and St. Wendel the past two years, the coastal town's course, which also regularly hosts a World Cup, is most known for its abundance of sand. A mix of handling skills and power are required, as the winners of the 2010 World Cup edition – Niels Albert and Katie Compton – proved. It's a bit early to start predicting next year's rainbow jersey winners, but the dynamics of the course and the race are likely to have a very different flavor.