Last week, Canadians may have had all of the Halloween fun at Pumpkin 'Cross, but this weekend, it's the American's turn with four major UCI races in the works. And of course, there's always the SuperPrestige race in Belgium. Who will be at the top of Velogames:CX fantasy league after this weekend?
This weekend, we have a double weekend in New Jersey, with Beacon and HPCX taking place hours away from each other on Saturday and Sunday. Molly Hurford will be racing and reporting, so stay tuned for those reports.
Across the country in Colorado, we'll be bringing you coverage from the Boulder Cup races on Saturday and Sunday.
Can the US racers match the Canadian's level of cyclocross antics this weekend? If so, we'd like to see photos! Email your best Halloween cyclocross snapshots to [email protected]. And don't forget, sharing your race reports and photos could win you a new KHS cyclocross bike in our contest.
Last but certainly not least, we'll be covering the SuperPrestige race in Zonhoven, Belgium.
Starters for the men's race include: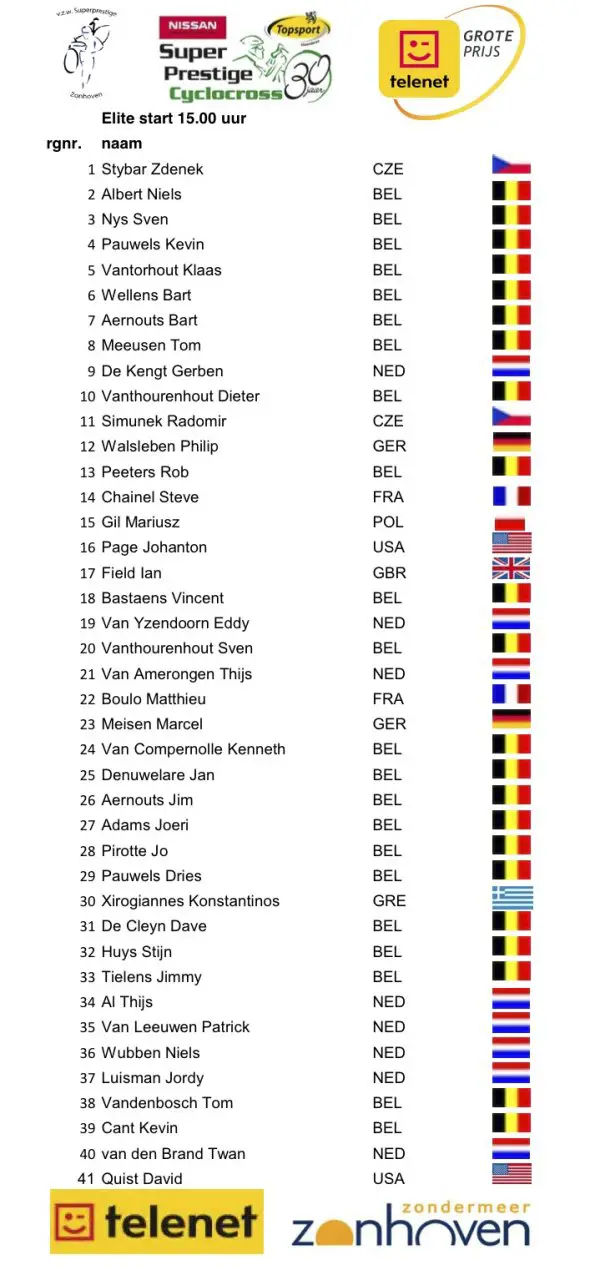 Starters for the women's race include: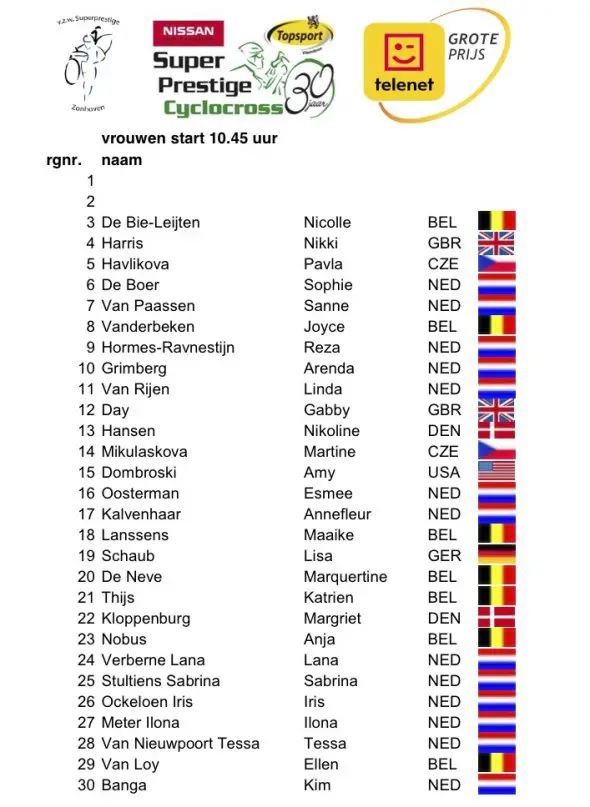 Stay tuned for a great weekend of racing!