With the European 'cross season coming to a close, you might be asking yourself how to fill your weekend mornings. Lucky for you, one of our young readers has put together a 30-minute highlight reel of the men's elite races. [Warning: Turn your speakers down if you're not up for a Euro dance party.]
The creator spliced in interviews, a Sweeck brothers Pokemon hunt, close-up shots of off-cambers, and carnage, like the crash at Fiuggi that ruled Toon Aerts out of contention for Worlds.
What was your favorite race to spectate this year?
From Geraardsbergen…
…to Koppenbergcross…
…to Waregem…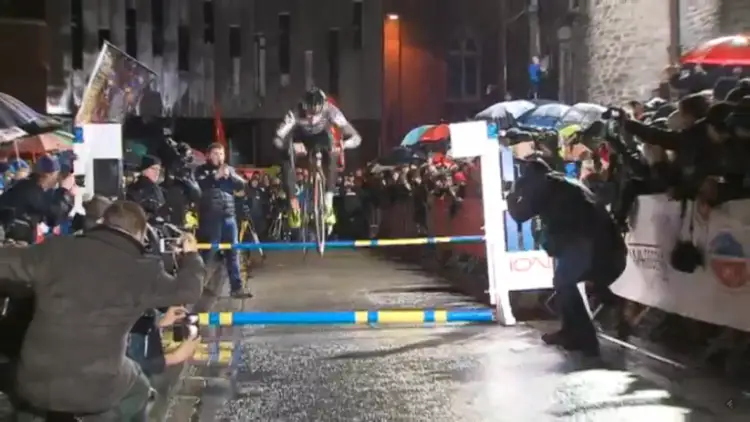 We're missing 'cross already!