While last summer revealed a slew of small new teams, 2015 has been a little more tame. One of the teams to emerge from the quieter year is Team Averica, created in New England within the Back Bay Cycling Club. Heading the charge of the team is Erin Faccone, who had a stellar year rising through the tough field, constantly nipping on the heels of UCI points, and finishing 21st at Nationals in Austin. Full team details are from Team Averica, and are as follows:
Marlborough and Boston MA, July 8, 2015 – Averica Discovery Services, Inc., a contract research organization (CRO) with specialized expertise in small molecule analysis and purification, has signed on as title sponsor for Back Bay Cycling Club's new elite level women's cyclocross team. Named "Team Averica," the 2015/2016 roster is comprised of three racers who have climbed the ranks of New England Cyclocross to compete in UCI fields: Erin Faccone, Hannah Rossi, and Julie Wright.
With the support of Averica, teammates Faccone, Rossi, and Wright will compete in a full calendar of local, regional, and UCI cyclocross races. Together, the three women of Team Averica will harness their successes from previous years to meet team performance goals for the 2015/2016 season, not least among them fostering the novice and intermediate racers on B2C2 and within the greater New England Cyclocross (NECX) community. Faccone, who placed 21st at the 2015 USA Cycling Cyclocross National Championships in Austin, TX, will join long-time B2C2 teammates Rossi and Wright this year to bolster Team Averica's grassroots approach to promoting equality and growth for women in cycling.
Conversations regarding the equal treatment of men and women are ongoing at every level of the sport. Inspired by personal passion and compelled by Katherine Bertine's documentary, Half the Road, Averica Discovery Services is helping to set the precedent in New England for gender equality in cycling. "While cycling is a personal passion, the mental toughness and attitude of the sport and this team fits with our image and brand.  We're experts in analytical chemistry who are also extremely fast and energetic contributors to the scientific teams we work with," said Jeffrey Kiplinger, Ph.D., president of Averica Discovery Services. "Averica has sponsored professional conferences and symposia, but sponsoring Team Averica says something more about the kind of company we try to be, oriented toward speed, teamwork, and making our best efforts.  And cyclists are pretty common in the biotech industry – we hope some people start to see our jerseys out there on the road and at races."
For more information about the Team Averica program, roster, and race calendar, check out B2C2's website.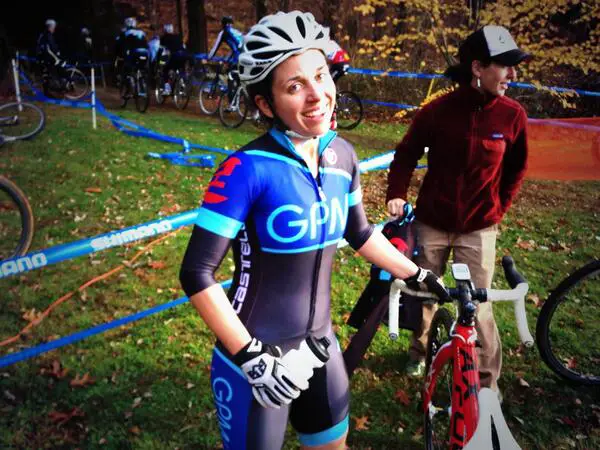 About Averica Discovery Services
Founded in 2007, Averica Discovery Services is a contract research organization with specialized expertise in small molecule analysis and purification.  Averica works with drug discovery and development teams to speed lead optimization and timelines in early development.  Its services include scalable compound supply, chiral resolution, impurity isolation, and custom analytical work. Averica is located in the heart of the East Coast life sciences corridor, just west of Boston.
About Back Bay Cycling Club (B2C2)
Back Bay Cycling Club (B2C2) is a Boston-based, competitive cycling team with great ambition and that emphasizes keeping competitive cycling fun and inviting.  B2C2 team members are active in the disciplines of road racing, cross-country mountain bike racing, and cyclocross racing throughout New England and beyond.  B2C2 prides itself on its diverse roster of athletes. Comprised of inspired beginners, seasoned elite racers, strong men, and equally strong women, B2C2 provides a home for aspiring athletes of all backgrounds and experience levels.