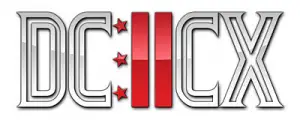 by Chris O'Brien
DCCX, the only cyclocross race in Washington DC and part of the MABRAcross series of the Mid Atlantic, is just a couple days away. I was able to speak with race co-promoter Matt Donahue, who along with Marc Gwadz and the rest of the DCMTB team have put together what is shaping up to be quite an amazing event for racers and spectators alike.
According to Donahue, 651 racers had signed up as of Wednesday. WOW. That's more than a 60 percent increase from last year and an incredibly large number for one event – a testament to the great job DCCX has done and the rising popularity of cyclocross.
I asked Donahue how they were able to attract such a large number of racers in only the event's fourth year. He attributed it to the event's convenience and family atmosphere of cyclocross.
"It's so convienent," he said. "Perfect for folks with families…I can still be competitive and don't have to drive far because there are lots of races locally."
It's hard to imagine that anyone is more local to the course than Donahue, who lives nearby and had envisioned the course in the years before the event. He calls it an "amazing space" with a fun terrain for riders. There are lots of short, steep hills and an area for more technical course options and barrier placement. This Sunday, hundreds of racers will descend upon that same course Matt envisioned for a full day of races.
Check out the helmet cam and course map on the DCCX website. These guys aren't joking when they put together a race!
There are races for all ages and experience levels at DCCX as they are trying to make the sport more approachable. The day starts at 9 AM with the Cat 4 race. However, there is also a Rookie race later in the day at 3:56 PM for newbies. While they do pull many new CX racers from those who have raced road or mountain in the past, many are brand new to racing and this is their very first bike race.
Beyond the rookie race, there are also many other races to accommodate women, Juniors, kids, singlespeeders, and tandems. The tandem race sounds like one to watch as seeing the teams maneuver those monstrosities around the sinuous course will be sure to provide a few laughs. Word has it that two duos of Elite racers (one team from the Haymarket Bicycles squad and the other from Adventures for the Cure Team) are going to be throwing down in this race, so it will be a great one to watch at 4:40 PM.
The title sponsor, The Family Bike Shop, of Crofton, MD, will be providing a $1200 cash purse for the Men's Elite race and prizes for winners in other races, with the Rookie race being paid out by raffle. The $1500 purse for the Women's Elite race is being sponsored by the Dogfish Head Ale House. Speaking of supporting the women of the sport, last year's winner Arley Kemmerer will be offering an on-course clinic on Saturday at 2 PM.
The atmosphere should be electric. In addition to the racing, there will be food served up compliments of DCMTB and beer available from Dogfish Head Ale House in Falls Church, VA, Gaithersburg, MD, and Fairfax, VA. The "beer garden" will be in the center of it all, being passed four times by the race course.
Bring your cowbells and outdoor voices for this one, as hollering is encouraged and "cheering makes you ride faster," as Donahue puts it.
When: Sunday, October 24th. Races start at 9 AM and continue through the 4 o'clock hour
Where: Armed Forces Retirement Home, 3700 N. Capital St., NW DC
More Info: the DCCX website.