In honor of the year that our Chief Cowbell Ringer discovered cyclocross for the first time, we bring you a Throwback Thursday that calls back to 1991: a refined, internet-less, age when day of registrations were really the only practical choice, and you waited in cumbersome lines listening to Boyz II Men on your red ionized JVC Walkman/Pocket Calculator combination. (Mountain bike shoes with BOA laces? These Reebok Pumps already conform perfectly to my foot, thank you very much.)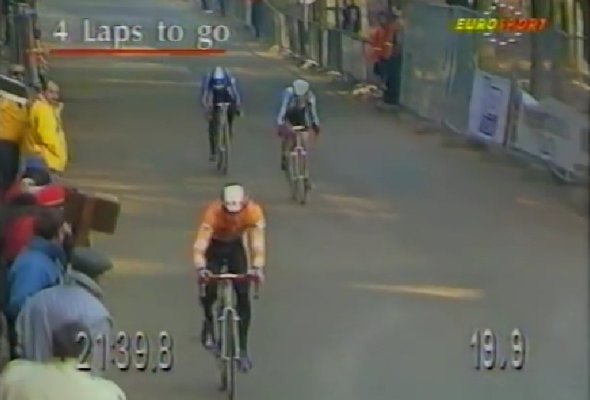 We found a gem of a video with the 1991 Amateur World Championships. Sure, it may not be footage from the actual professional Worlds held in the Netherlands that year, but where else could you find a film where the cameraman chases the racers up the staircase on foot?
We especially enjoyed the beginning when a few riders look like they got away with a false start, and the "bone hard" ground that made the barriers look like they were placed on pavement.
Some things never change, however, as you may recognize the commentator's voice.
So without further ado, enjoy this #tbt from 1991: