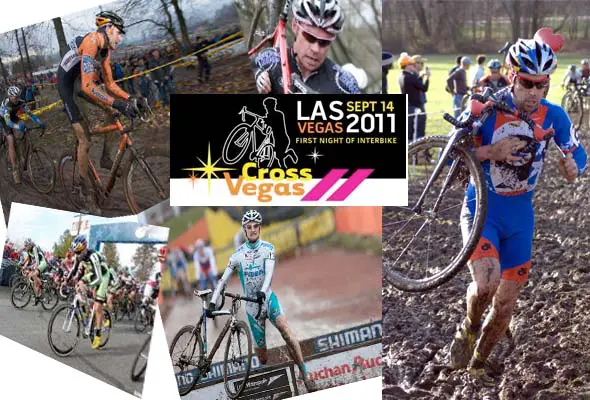 For those of you who won't be making it to Cross Vegas this year, Cyclocross Magazine will be bringing Vegas to you (sans the showgirls, of course). We'll be providing live, interactive coverage of both the Elite Men's and Women's races, which are stacked with the best-ever and most international field assembled in the US.
Stay tuned for more details, and be sure to "tune in" on September 14th for the show.  We'll get things underway well in time for the women's race, but might capture some of the industry race as well.
You can now view the archive of the race here:
Coverage was brought to you by Josh Liberles, Molly Hurford, Joey Mullan and Andrew Yee
7:00 P.M. (PST) Wheelers and Dealers
8:20-9:00 P.M. (PST) : Elite Women's Race
9:30-10:30 P.M. (PST): Elite Men's Race
View our live coverage of the 2011 ClifBar CrossVegas race here.