Phil Saso and Dylan Herbert are back with another edition of River City Bicycles' CrossCenter from the Cyclocross Crusade races at Cascade Locks and Heron Lake.
In this edition, they tackle every race announcer's bane, that tough-to-pronounce last name that you know you are botching no matter how you say it.
And field correspondent Lyle Myerson puts down his mic and pins a number to race.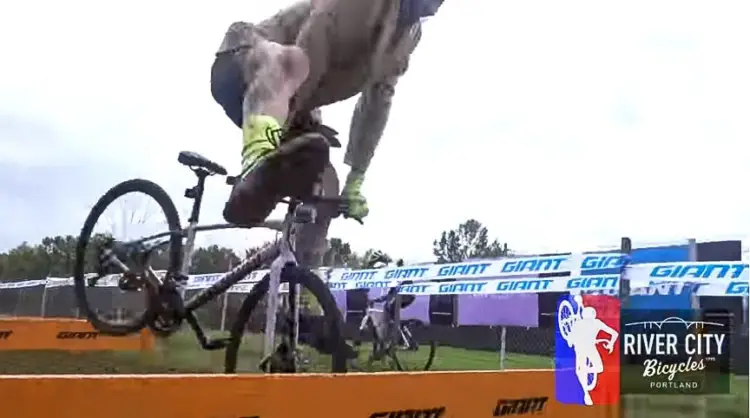 The full video has more action and highlights. Be warned of the semi-offensive language in the scroll featuring certain one-hit wonders by Sir Mix A Lot.