Promoters are starting are busy adding the finishing touches to their early season races. Here's the latest on two of these races:
Alpha Q Joins CrossVegas as Supporting Sponsor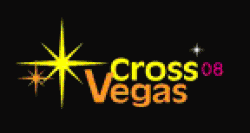 Alpha Q/True Temper, makers of super premium carbon forks, bars and stems ridden to victory by countless racers, has joined CrossVegas as a supporting sponsor. The international caliber cyclocross race takes place September 24th in Las Vegas during the Interbike tradeshow.
Vince DiMarino, Sales and Business Development Manager, announced the partnership and described the reasons behind the Memphis, Tenn. based company's decision as 'a natural extension of our love of competition. Cyclocross is a rapidly growing part of our business, and we want to be part of the spectacle that CrossVegas brings to thousands of Interbike attendees."
Alpha Q will present the Wheelers and Dealers race, a cyclocross race for bicycle industry members with categories that include: retailer, manufacturer, importer, media, distributor and advocacy. The 30-minute race starts a full evening of racing and fun at the Desert Breeze Soccer Complex in west Las Vegas, a short distance from the famous "Vegas Strip."
CrossVegas co-promoter Brook Watts described how the relationship evolved, "Alpha Q reached out to me last year after the first CrossVegas and asked how they could be a part of bringing an industry race together. We've worked together to make it a reality. They've demonstrated that they're a company that wants to share their passion and make Interbike a fun experience for everyone"
Winners of the Wheelers and Dealers races will win bragging rights among their peers along with commemorative CrossVegas cowbells. Registration for Wheelers and Dealers is limited to 100 racers. Full details are available at www.crossvegas.com
Alpha Q (www.alphaqbike.com) is part of True Temper Sports a leading manufacturer of sporting equipment and maker of the number one golf shaft on all professional tours globally. The Company markets and sells its products in over thirty countries throughout the world. True Temper Sports employs over 850 people in ten facilities located in the United States, Europe, Japan, China and Australia.
CrossVegas (www.crossvegas.com) is owned by Cross Partners LLC, a Boulder Colorado based group headed by Chris Grealish and Brook Watts that stages international cyclocross events including CrossVegas. 2008 Sponsors include Alpha Q, Scott USA, Clif Bar, Challenge Tires, TRP, Dale's Pale Ale, VeloNews, Qdoba Mexican Grill and Clark County Parks Department.
Zipp OVCX Registration Opens
Registration has opened for the Zipp OVCX Tour's season opener on September 14. The Cyclosport Cyclo-Cross at Riverview Park in Loveland Ohio, near Cincinnati, will be the first cyclocross for any of the U.S.A.'s major cyclocross series in 2008. The course will be a fitting challenge to start the year according to promoter Ryan Lindsay, "This course has a bit of everything to throw at you, pavement, grass sections, lots of off camber, and a classic lung-bursting run-up."
The event will be a celebration of the fifth year of cyclocross racing at Riverview Park, and Lindsay and his fellow Zephyr Wheel Sports organizers are bringing something new and something old to the party. Before the first wheel has turned in the 2008 season, the Zipp OVCX Tour has already gained new-found notoriety as a big player – not only within the world of cyclocross, but also within the super-competitive confines of Midwest bike racing in general. One signal of how much anticipation the Zipp Tour has generated for 'cross season in the Ohio Valley Region (which encompasses more land area than the entire nation of Italy) are the reports of shops in the region selling out all of their cyclocross equipment for the year by the end of July.
All of those new riders will need to be schooled in cyclocross however, as will many experienced riders who, like children, have forgotten all of last year's lessons during the summer vacation. Taking advantage of U.S. regulations, the Cyclosport Cyclo-Cross at Riverview Park promises more than one set of barriers to educate riders quickly. "There's no school like the 'old skool'" quipped Lindsay with obvious anticipation.
Registration for the Zipp OVCX Tour #1, The Cyclosport Cyclo-Cross at Riverview Park, can be found at www.BikeReg.com. For more information on the Zipp OVCX Cyclocross Tour, see www.OVCX.com.