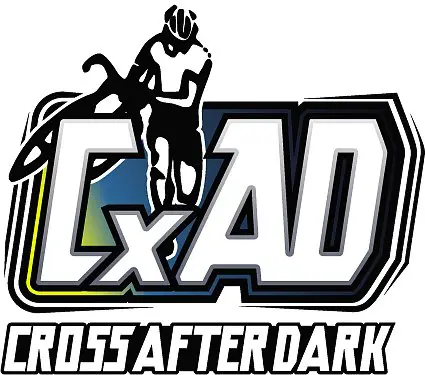 Three existing races join with the new Gateway Cross Cup in St. Louis, MO to create a national series of four UCI-sanctioned cyclocross races held at night. Press release below.
Cross After Dark Series Emerges – Nighttime Cross Races Unite in Series
Four UCI cyclocross races have united to create a series that adds a unique twist to the U.S. cyclocross scene.  These prominent race directors announced the Cross After Dark series that will be comprised of nighttime races in September and October.
"We pioneered the idea of night cross in the US in 2002 with StarCrossed and we are excited to be apart of a full-blown series of floodlit cyclocross craziness for our tenth anniversary. I am very excited to see what seemed like a sketchy idea nine years ago turn into a new standard of what a great cyclocross races needs to be," noted Terry Buchanan, promoter, StarCrossed.
"Who says nothing good happens after dark?" was the comment of CrossVegas organizer Brook Watts.  "We're a group of race directors who like staging events that are 'prime-time' and have a different twist."
Cross After Dark promises an overall prize list for the series of $5,000 to be split evenly between the men's and women's categories.
2011 Cross After Dark series races are:
CrossVegas – Wednesday September 14 – Las Vegas NV (C1)
Starcrossed – Saturday September 17 – Seattle WA (C2)
Gateway Cross Cup – Wednesday September 21 – St. Louis MO (C2)
Spooky Cross – Saturday October 15 – Irvine CA (C2)
Cross After Dark races are all established on the U.S. cross calendar except for newcomer Gateway Cross Cup.  The Gateway Cross Cup is a collaboration between St. Louis organizer Mike Weiss and CrossVegas' Watts.  According to Mike Weiss, "We wanted to add some Midwestern flair to the U.S. cross scene and the early cross season is the perfect time.  St. Louis loves cycling and parties, this promises to deliver both."
Spooky Cross director Dorothy Wong commented, "Orange County is centrally located to much of the Southern California cycling community and Spooky Cross brings out the best of cross racing including fun, fast racing, costumes, pumpkins… all under the night lights in Irvine."
Complete Series details will be available at www.crossafterdark.com.
Look for more Cross After Dark series news in the coming months.
For sponsorship opportunities contact:
Terry Buchanan [email protected]
Brook Watts  [email protected]