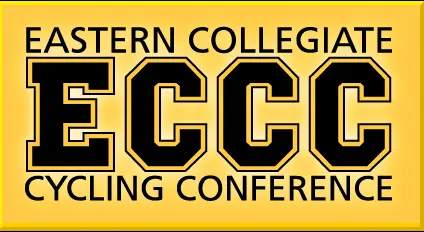 If there's one thing you can say about the Eastern Collegiate Cycling Conference, it's that it certainly doesn't have a lack of leadership. There's always some willing junior, senior, grad student or graduated and grateful alumni willing to (or roped into) taking over where graduating students leave off. And if you're lucky, those graduating might just stay around to fill in the gaps. For the next two weeks, we're talking to some of the behind-the-scenes workers who make the Eastern Collegiate Cycling Conference run so smoothly, especially during cyclocross. It's certainly no easy task, since races aren't strictly collegiate, and the calendar has to take location, size, elite fields and timing into consideration. It's make even more difficult (or easy) this year since Nationals are now in January, right when most students will be on winter break. Because of this, the collegiate season will be extended well into December, which could affect students who would like to make it home for the holidays, but who are in contention for top spots in the conference. Yup, it's going to be an interesting year for Drexel's Joe Kopena and Tim Manzella.
Cyclocross Magazine: Joe, you're the Conference Director, and Tim, you're working with Steven Hopengarten to plan this Fall's cyclocross season: how did you find yourself becoming part of the leadership of the ECCC?
Joe Kopena: Years ago, I'd been running the Drexel team for a while (which used to be a good bit bigger), so I knew a lot of ECCC people and was actively engaged in the conference, and then a bunch of us from the University of Pennsylvania and Drexel put on the first Philly Phlyer road race. Promoting a big, exciting, new race like that ensured I started to really know a lot of people and be involved in conference wide issues. I wound up getting hurt and couldn't race that season so I was hanging out and helping out at races and just got sucked in further and further.
Tim Manzella: One of the advantages (or disadvantages depending on your point of view) of living in the same city and going to the same school as the conference director is that you find out about the things going on in the conference during rides and trips to far away races. When the cyclocross position came open I figured I'd volunteer for it since I probably owe Joe for driving me to some of the races the past couple of years and wanted to stay involved in the conference in some capacity after I graduated a few months ago.
CXM: What's new and exciting for the ECCC this year? (In general and for cyclocross)
JK: One exciting CX bit is that we're having our fourth season leadership transition, with Steve Hopengarten (Union) and Tim Manzella (Drexel) taking over as cyclocross coordinators. Stability and developing new volunteer leadership is always a huge problem in collegiate racing with such rampant turnover, so it's been great that we've had a smooth, growing cyclocross season that's now survived and even thrived the handoffs between Kate Scheider (Williams), Mark Vareschi (Rutgers), Bill Palm (MIT), and now Tim and Steve over something like eight years of ECCC CX.
In general, I'm looking forward to shoring up some of the conference procedures and resources for Road, MTB, and general race promotion. That sounds boring, but it's background work like that which substantially improves the quality of our events and seasons.
CXM: Are there any particular challenges of planning a cyclocross season in the North East/New England area? Any benefits?
JK: We are very fortunate to have a ton of events in the area, and strong cyclocross communities throughout the conference. In some ways that's actually a challenge because it creates a lot of competition among different events that people want to attend, many of them close to home, but overall it's a great thing. Weather is also, as always, a huge issue. Just like all our seasons, by the time you mash intervals of viable weather together with school calendars, the schedule is pretty tight.
TM: One of the issues is balancing the schedule between the north and south parts of the conference. We try to make it so that there aren't to many races in a row in one region of the conference. The nice thing is that there are so many different races to choose from that are all very well run whether their large UCI races or small local teams putting on a race in a small park. At this point, the conference has been running a season for long enough that we have a decent amount of races that we use every year.
CXM: How do you think the ECCC cyclocrossers measure up against racers from other conferences?
JK: Stronger in general. At the very highest end it's mostly about the individuals so there are a lot of competitive conferences looking to take national titles. By having such vibrant CX in the region though, and having had a collegiate season for so long, the ECCC's rider pool as a whole is deeper and stronger. Other conferences are rapidly gaining ground though as they establish their own seasons.
TM: With the growth of collegiate cycling as a whole I think we're seeing more elite racers going to varsity programs in other conferences which makes it hard for us to sometimes compete at nationals. We generally have a couple solid individuals like Patrick Bradley, Chris Hamlin or Arielle Filiberti race at nationals but its harder to compete for the individual or team title in Division I against the varsity programs where they can get Zach MacDonald or Kaitlin Antonneau in addition to four other strong riders. MIT is always there for the DII title no matter what the season so we can always count for them a podium or two.
CXM: How has collegiate cycling changed with the inclusion of cyclocross over the years?
JK: It's helped fill out the picture a bit. Road is obviously by far our biggest season, and cyclocross is another season alongside MTB and track to keep those riders racing and training in the fall and year round.
TM: It has allowed teams to have another discipline to try and dominate the conference with. Instead of the usual domination by larger teams that you see in the road and mountain season in the ECCC, cyclocross allows smaller teams to get their racers out and do well since team tactics play out a lot differently in cross. It also gives teams another season to race and possibly find new members to join their team. For the ECCC, it allowed us to create a overall conference champion for the racer who does well across all seasons.
CXM: Are you seeing more students take up 'cross?
JK: There has been growth every year. The numbers still aren't huge, but they're very visible and increasing. Anecdotally I also think there is a large percentage of people continuing to race cyclocross with their schools after graduating, more so than road.
TM: Its taking awhile, but I think we're seeing some growth in it as cyclocross in general gets larger. It will probably never reach the size of our road season but I'm not sure if we would want it to get that big. A lot of our problem is getting people to realize that there is a collegiate cyclocross season. I know people that were in college and racing cyclocross but did not realize they could race in their collegiate kit and get points.
CXM: Any goals for the year in terms of what the ECCC collegiate riders do in cyclocross? High hopes for national titles, goals for numbers of student participants, et cetera?
JK: Mostly I just hope to continue to see growth in the number of riders participating. I'm also glad to see slow but steady growth in collegiate teams promoting CX races, including Rutgers, Cornell, and Army last year. I hope that continues to increase.
TM: Hopefully with Nationals getting moved to Madison, Wisconsin from Bend, Oregon it will allow more ECCC racers to be able to attend. Maybe not this year, but hopefully in 2013. We're trying to get more people to race for their collegiate teams in cyclocross so that more of them can qualify for nationals. I'd like to see a podium in one of the Men's races but that might require Jamie Driscoll going back to UVM for his master's and bribing his Cannondale team to let him race in his UVM kit once. You never know who will come out of the woodwork and carry the success of the road season into cyclocross, so maybe one of our unknown talents can pull of an upset.
CXM: Is it harder or easier planning a season that doesn't have collegiate-specific races?
TM: Definitely easier, we just have to pick the races that we want to partner with and generally have a couple of races to choose from for each weekend so if one of them doesn't work out we have back ups. Planning the road season takes a lot of time and you have to find collegiate teams that are willing to promote a race and then the fighting that goes on for when each races happens is insane. There are only a limited amount of collegiate teams that can pull off a road race, but there are so many more USAC clubs with way more members that can put on a 'cross race.
CXM: Do you think that in the future, there will be collegiate-specific cyclocross races? And if so, do you think that would be a good or bad thing for cyclocross?
JK: I think there will be, though it's tough to say when. We've already seen some promoters experimenting with collegiate fields and collegiate-oriented weekends, but the numbers just aren't quite there yet. In addition to the financial aspects, a big part of the draw for many cyclocrossers is working through a huge field of riders, so a fair amount of growth is required before we have a pure collegiate 'cross season.
That said, it would be good. Given the numbers needed to support them, collegiate specific or oriented fields and races would solve a lot of problems such as high license costs, high registration fees, races filling early, and so on. Promoting races is also a big part of developing clubs and student leaders, so it's an important goal to work toward.
TM: There are collegiate teams that put on races, but they are not collegiate-specific and probably won't be for awhile. It would take a lot more people to do collegiate cross before we could consider doing collegiate-only events. One of the nice things about the ECCC is that it only cost $15 to do a road or mountain race. The reason why we are able to do that for road season is that we get close to 400 racers out to the races. We would probably need half that number to do a successful cyclocross race and we're just not at that level right now, and I don't think many conferences are. I'd rather have races where you have an actual field to race against verse maybe a dozen people or less in each race. It would be nice to have collegiate only events with one or two open categories to allow alumni and the local USAC racer to take part too but it will take a couple of years before we're at that point.
CXM: How do you think school clubs can get more students involved with collegiate cycling in general and 'cross in specific?
JK: I think it's just about putting effort into it. There's no magic bullet or brilliant hidden formula, recruiting and building teams is just about being visible on campus, making outreach efforts, and providing friendly, accessible path into the club.
Cyclocross actually provides a great opportunity for this. You can run 'cross workouts much more like traditional sport team practices than you can road or MTB. It can be pretty discouraging for a new rider to go ride hills or trails with a veteran, and a pretty big time commitment for a veteran to lead a newbie ride, and it's not necessarily a particularly social experience. In 'cross though you can all run barriers, do grasstrack, etc., while hanging out and having a great time, with no one getting dropped or frustrated. There are a couple weekly cyclocross workouts like this in my area (Philadelphia) that work for riders of all levels and are a great time. This is something I hope more ECCC teams can do to grow both cyclocross and the clubs in general.
TM: Its about getting people to realize that they have a cycling club at their school. There are a lot of people that ride bikes but they might not realize that there is a collegiate team. Its about finding those people and taking them to races and showing them how much fun it is. I remember walking around campus and seeing 'cross bikes locked up and not knowing who's it was. Some of my most enjoyable moments for college is from the cycling team and getting a person to a race and letting them see how much fun it is enough to make them stay around. Cycling is one of those things that you get one bike and it will eventually lead to getting other bikes, so if you can get member when they're young enough before they graduate they'll hopefully have a 'cross bike and will race. Collegiate racing is great because you're only racing against people that are your age and you race against them every weekend so you can develop some fun relationships.
CXM: Which teams are the teams to watch this season, do you think?
JK: Rutgers and MIT are of course big names to watch. I think Army is also slowly building a strong 'cross foundation and sooner or later will have a couple breakout riders. UVM of course frequently has strong individuals, though they haven't yet made the same team commitment to 'cross that they have other seasons.
TM: For the ECCC the teams to watch are always Rutgers for DI and MIT for DII. RIT is an up-and-rising team that could challenge MIT this year if they are able to travel to some of the races in the south of the conference. RIT has come out of no where the past couple of years, 4 years ago they were showing up to races in t-shirts because their jerseys didn't come in and last season they had guys racing in A's, so the next logical step is complete domination of the ECCC. As for the national level, which varsity team got JPows to enroll as an undergrad in music?
Stay tuned next time for a chat with Steven Hopengarten, the other mastermind behind the cyclocross conference of the ECCC.
From another conference? Whether you're a student, race coordinator, team director or conference coordinator, we want to hear from you, so email molly [at] cxmagazine.com if you'd like to share your experiences.