At Sea Otter 2017, we stumbled across the Clever Standard Clever Tool, a tire lever that also makes quick work of chain quick links.
That tool has since graced our saddle bags, helped seat and unseat many a tubeless tire, and has also helped take apart a few chains with ease. We're convinced it's appropriately named.
See the Clever Tool in action here. KMC was so impressed that it is now offering the tool under its own name.
Now the big brain behind the Clever Tool, Tomo Ichikawa, has been tinkering again, and we're excited to be the first to report on his latest invention: the Chain Barrel.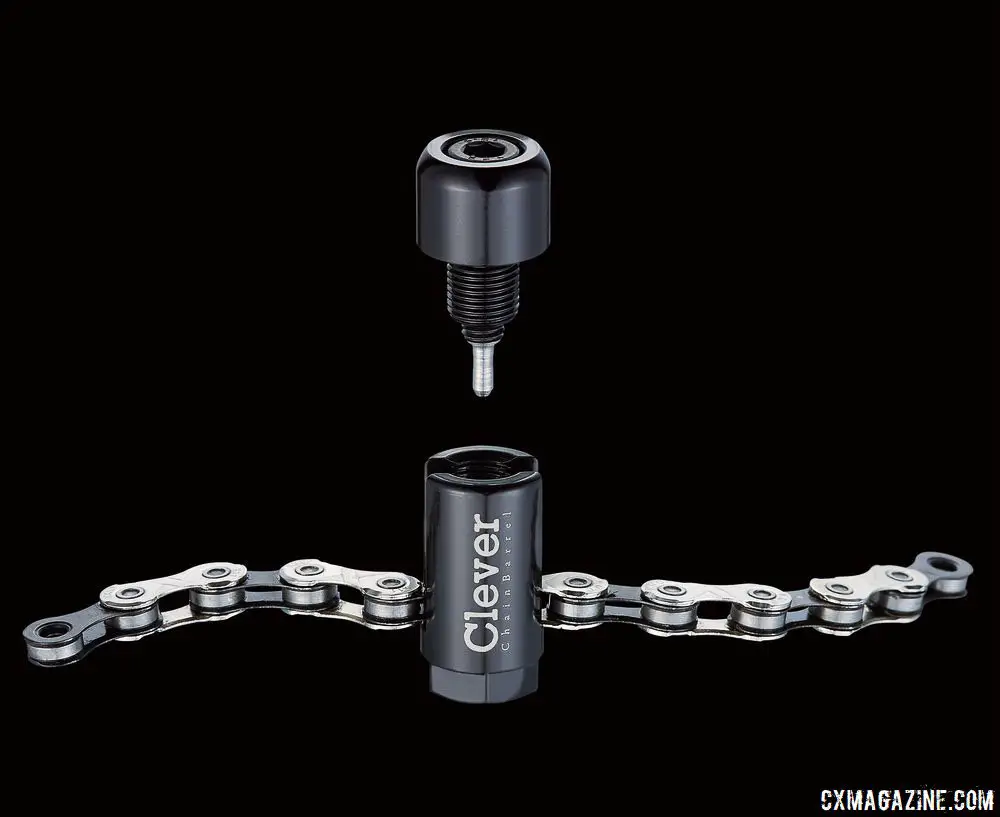 The Chain Barrel appears to be a simple, elegant take on a chain tool that helps you precisely break or reassemble chains that don't have a quick link.
The small $20 Chain Barrel tool secures the chain in its body, making pin removal so simple that Ichikawa claims Chain Barrel users can do it with their eyes closed.
Yes, you need additional tools to use the Chain Barrel. Owners of the original Clever Tool just need that tool and a 5mm Allen key, while mechanics without the Clever Tool will also need a 15mm wrench.
See the Chain Barrel in use below:
No Speed Limit
In addition to its eyes-closed operation, Ichikawa touts the Chain Barrel's ability to work with any speed bicycle chain, from 6-speeds and up to 11 and beyond. "It will work with the 12-speed and 13-speed chains in the future," he tells Cyclocross Magazine.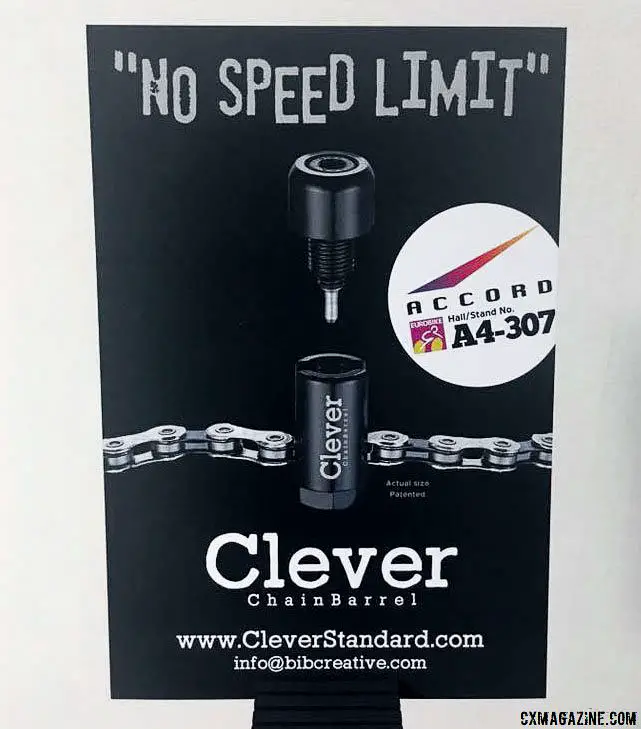 Got a vintage bike fetish but also a modern bike in the garage? The Chain Barrel should be all you need to work on all the chains.
Packing a Portable Punch
While the Clever Tool tire levers (and quick link tool) have quickly become some of our favorite tire levers, for longer adventures, our saddle bag typically includes a Presta Ratchet multi tool, pump, patch kit, inner tube, and yes, a bulky standalone chain tool. The Chain Barrel's small size (43mm x 18mm) should make it a compelling companion to the Clever Tool in a saddle bag. It's fitting they should go together, since the Chain Barrel is designed just to take apart a chain, for reassembly with a quick link. If you find yourself far from home with a broken chain and no quick link? We'll find out if it can reassemble in a pinch during our review.
Ichikawa says he's selling the Chain Barrel or $20 USD, but because shipping from Asia is so expensive, he's currently only offering a package deal comprised of one Chain Barrel and two sets of Clever Tools for $46, which includes shipping.
His future plans include integrating the Chain Barrel into a handlebar plug, so it's always there in case of emmergency.
Stay tuned for a full review, as the first production model to hit our shores should land at our offices shortly.
More info: cleverstandard.com