Written by Kelly Clarke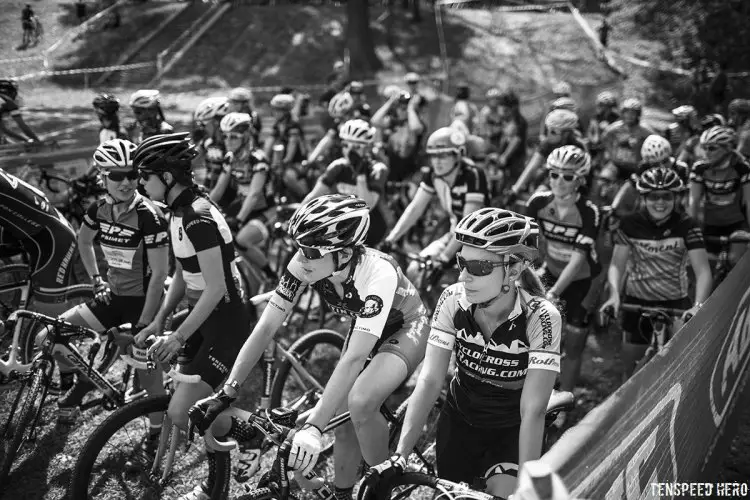 The Chicago Cross Cup (CCC) season opener, put on by the xXx Racing-Athletico team, featured a brand new venue of the Caldwell Woods forest preserve. Nearly 800 racers were challenged by a long course that featured something for every kind of racer: a choose-your-own-adventure-style run-up, punchy off-camber climbs and long power sections beginning right from the starting line.
CCC series sponsor, The Pony Shop, brought 15 juniors and many veterans to round out the twelve fields. Meanwhile over in the free beer garden, Goose Island brought the party in the middle of the course where racers and spectators could try Goose Island's signature 312 Wheat Ale, 312 Pale Ale or India Pale Ale beers while taking in the race right next to the barriers.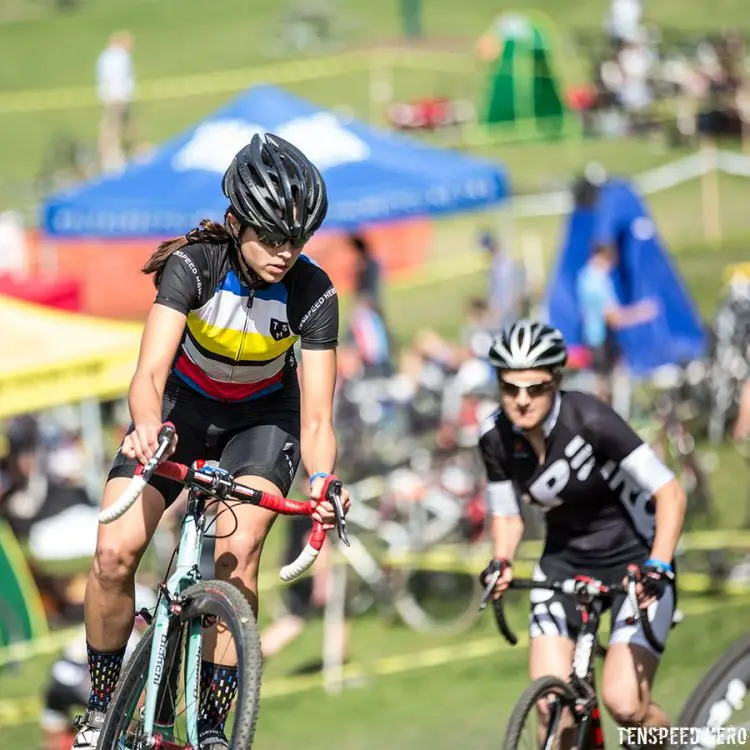 The 2014 series is the first time the Women's elite field has a dedicated time slot. Kelli Richter (PSIMET Racing) was able to gain an early lead on the technical climbs and maintained that lead throughout the entire race. Danielle Smith (Tenspeed Hero) and Sarah Szefi (PSIMET Racing) dueled for second place with Smith prevailing in the end.
The Men's elite field was a battle between the top four racers for the 60 minute duration. David Lombardo of WCJ Racing attacked at the start of the last lap, but Mike Phillips (Heritage Race Club) reeled him in and later took the win. Lombardo held on for second and Logan Garey (LTD Cycleworx) out of Boulder, Colorado grabbed the final podium spot.
Many of the racers commented on the great venue and course design. With an increase in the overall participation over last year, multiple categories sold-out well before race day. The CCC series moves on to DeKalb, Illinois next Sunday at Hopkins Park and continues through December.
For more information visit: www.chicrosscup.com