INDIANAPOLIS, Indiana – Marian University Cycling Team is proud to announce their new partnership with Indianapolis area-based and fast-growing bluerub® Chamois Cream and natural body care products. Beginning this season, bluerub® will supply the Knights on Bikes with their skin care products.
"As we have done with team helmets and other pieces of equipment, we look at each individual piece of 'gear' that our student-cyclists use as a crucial part of their performance," said Head Coach Dean Peterson. "Evaluating the ingredients of our chamois cream was a step towards ensuring we are using the safest and most reliable products in our training and racing."
"The fact that bluerub® is local and involved with many of our existing community and retail partners was icing on the cake," continued Peterson.
The absence of silicone (dimethicone) and petroleum in bluerub©'s products was a big draw for the Marian Cycling program, as the coaching staff wanted to reduce the impact of chemicals that riders were applying to their skin. "Our skin is the largest organ in our body, with a surface area of over 21 square feet and accounts for 6% to 10% of body weight," shared bluerub® co-owner Jon Schackmuth. "Chemicals absorb directly through the skin and into the blood stream causing toxic effects."
Beginning this fall, all Marian cyclists will use bluerub® Chamois Cream as well as their Muscle Rub, Anti-Chafe stick and hand repair cream. The Knights return to school in mid-August to launch their studies and begin defense of their five-straight Division 1 Team Omnium titles. Marian Cycling is the defending team National Champion in the track, BMX, and road disciplines. They will begin the season by hosting USA Cycling's Collegiate Track National Championships at the Major Taylor Velodrome on September 14-16.
"We're pleased that our products will be available to the student-athletes of the Marian University Cycling Team in 2017 and beyond," commented Schackmuth. "A program of this caliber says a lot about bluerub® and the confidence Coach Peterson has in our product."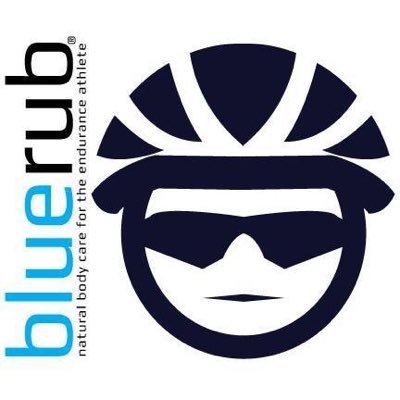 About Marian University Cycling
The Marian University Cycling Team is a full varsity team at Marian University in Indianapolis. Governed by USA Cycling, the team competes year-round in five cycling disciplines: track, cyclocross, mountain bike, BMX, and road racing. A team of over 70 student-athletes from 20 states and seven countries train and race while going to school full-time and serving the local community as well as pursuing their cycling hopes and dreams. As of June 2017, the team has 37 team national championships, in track, road, BMX and cyclocross, is the reigning Division I Omnium Champion Team, and has been honored as the USA Cycling Collegiate Club of the Year five times, most recently in 2016.
To learn more, "like" the team on Facebook or visit muknights.com.
About Marian University
Marian University, founded in Indianapolis in 1937, is the only Catholic liberal arts university in central Indiana. It serves a student body of nearly 3,000 through dedication to excellent teaching and learning in the Franciscan and liberal arts traditions. Marian University is one of Indiana's 31 independent colleges and one of 244 Catholic colleges and universities nationwide. Since 2001, Marian University has been led by President Daniel J. Elsener, whose vision and leadership are transforming the university. In 2013, Marian University opened the Michael A. Evans Center for Health Sciences, home to its College of Osteopathic Medicine. Marian University has amassed 37 national championships in cycling, captured the NAIA Football National Championship in 2012 and 2015, and won the NAIA Women's Basketball Championship in 2016 and 2017.