As bike racers, we obsess with the very latest tech in wheels, drivetrains, frames and tires. Yet the one item that can help us get faster, be more comfortable, and most importantly, save our life, often gets neglected until it's so nasty it needs replacement, or until we take a tumble and wreck it.
While many have debated the benefits of tech trends like single chainrings, disc brakes and thru axles, helmets have benefited from a quiet revolution in technology. And they have emerged faster, lighter, more comfortable and if you are to believe all of the company literature out there, safer as well, all of which is awesome. We rounded up a selection of the latest lids in Issue 30, and in true Cyclocross Magazine fashion, looked to see which ones are are best suited for your mixed terrain racing and adventures.
In this first installment, we're reviewing some of the top aero offerings. While the benefits of such helmets are greater at road racing speeds, there are still advantages to be had. Aside from being aero, some of these helmets can keep you warmer on a cool day and a measure drier on a rainy one. While aero helmets aren't every riders' cup of tea, they fit the bill for some. In the next installment we'll show you some more traditional lids.
For now, let's look at some wind-cheating head gear.
by the CXM Test Crew
Lazer Helium MIPS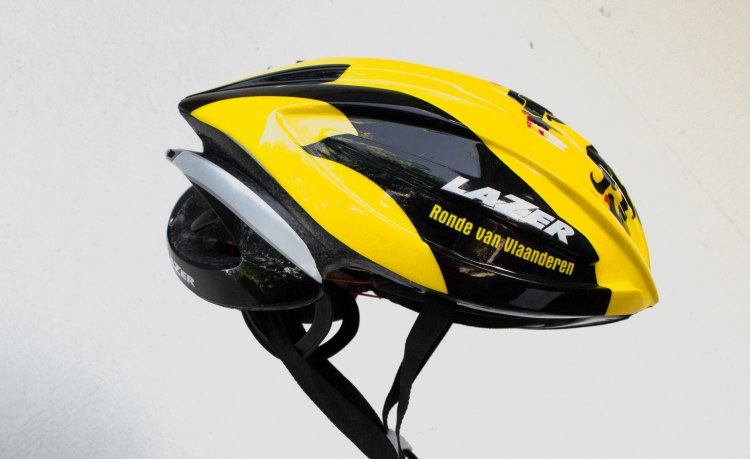 The Lazer Helium, first introduced in 2009, might be the grandaddy of this group. You could either think that means it's dated, or that it's been around long enough to have proven its popularity and to have gained refinements over the years. With one look at the Helium MIPS' features consumers will be hard pressed to find a helmet that checks more boxes. Need rain protection or free speed for a time trial? There's an aeroshell. Chilly or buggy outside? Lazer has pads and liners just for that. And for an added element of safety, a tiny tail light is there when darkness catches you off guard.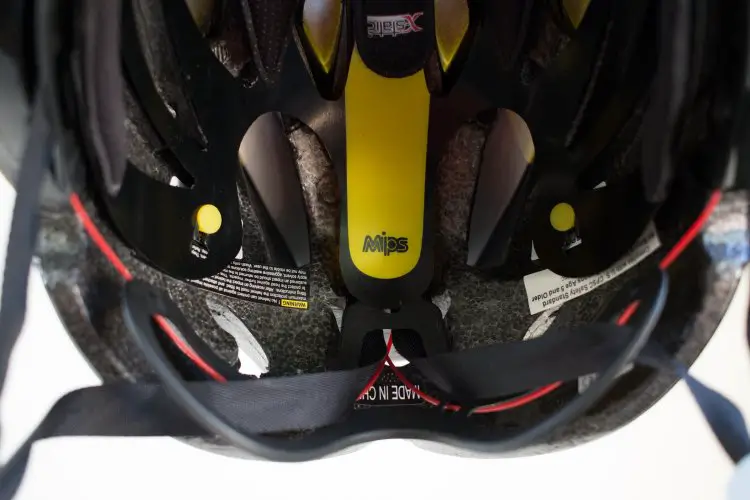 Safety: Arguably the biggest upgrade since the Helium's introduction is the rotational protection offered by MIPS. We haven't personally verified the claim, but previous head injuries make us think the few extra grams are worth the investment for the extra protection. Lazer adds additional protection with its RBS rollcage-like structure, in-mold construction and the company's Double Density Foam used in higher-end helmets to reduce weight in less critical areas (other areas champion low density foam to better absorb impacts).
Fit: The height-adjustable Rollsys system cradles most noggins just with a spin of the top-mounted dial. The adjustable Head Basket embraces tall or low heads, and the straps are quickly adjustable and lock securely in place.
Heads Up: The Helium is not the lightest or cheapest, and it hails from an era before aerodynamics and new safety tech became popular design goals of road helmets, but it's been retrofitted to address both with Aeroshell and MIPS options.
Specs: Weight: 336g, 46g cover (L) // Safety: Rigidity Brace System, Dual Density Foam, In-mold construction // MSRP: $230 // Sizes: S/M/L/XL // Options: Aeroshell ($15), Rollsys taillight ($10), Winter Insulated Pads ($20), Insect Pad ($14)
More info: lazersport.com