Bayou City Racing and Kolo Promotions are joint hosting Reunion Cross at Brock Park located at 8201 John Ralston Road on Houston's far-east side. Coming at the end of the local Southeast Texas cyclocross season, the Reunion weekend competition will be the inaugural event at Brock Park. In future years, this venue will become the first Adventure Park among the City of Houston's Department of Parks and Recreation extensive facilities which serve the fourth largest city in the United States.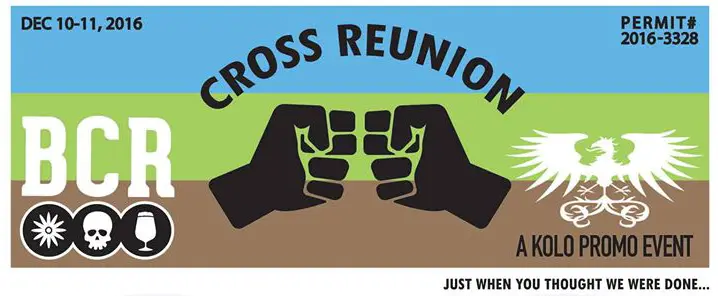 Bayou City Racing is Houston's premier cyclocross focused race teams and Kolo Promotions is known for their teams' racing talents as well as their leadership in regional cyclocross race promotion, course design and registration and scoring expertise.
The Brock facility is a former golf course on the banks of Greens Bayou which is being transformed into an adventure park. In future years, this venue will feature eight plus miles of canopied single track mountain biking trails, a boat launch for kayaks and canoes, Frisbee golf, cross country courses for running events for local schools and a semi-permanent cyclocross course in the model of Valmont Park in Boulder, Colorado.
The December 10th and 11th Reunion event promises to have a challenging course that capitalizes on the unique physical attributes that Brock Park possesses. Here's a link to USA Cycling online registration:
https://www.usacycling.org/register/2016-3328
This is a not-to-be-missed event for cyclocross racers in Texas, Louisiana, Arkansas and Oklahoma and other racers seeking just one more end of the season cyclocross racing weekend in temperate Southeast Texas.
Bayou City Racing contacts:
Scott Minard ([email protected])
David Smith ([email protected])
Kolo Promotions contact:
Bryan Voytilla ([email protected])
For more information about the City of Houston's Parks and Recreation Department, contact Assistant Parks Department Director, Kenneth Allen ([email protected])