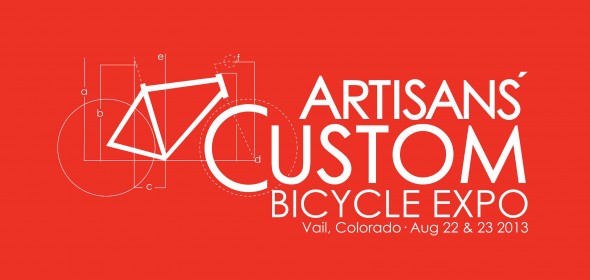 VAIL, COLORADO – During the 2013 Pro Cycling Challenge, Vail Cascade Resort & Spa will play host to the debut of the Artisans' Custom Bicycle Expo. The two-day Expo is scheduled to run Thursday, August 22nd to Friday, August 23rd. This year's course will lead the peloton into the Vail Valley, where riders will spend two days racing. Beaver Creek will host the mountain top finish of stage four, just ten minutes away from the Expo. Stage five will feature the pro peloton rolling out of the start gate for the individual time trial in Vail, just steps away from the Artisans' Custom Bicycle Expo, in Vail Village.
In order cater to spectators, the Artisans' Custom Bicycle Expo is scheduled to run from 9:00am to 8:00pm, with a three hour break from 2:00pm to 5:00pm to allow for spectators to watch the finish of each stage. Shuttle service will be available for convenient, bicycle friendly travel between the race and Expo.
The Artisans' Custom Bicycle Expo will feature a wide array of custom framebuilders showing off their craftsmanship. In a mass-produced industry, custom bicycle fabrication stands above the rest. Whatever the materials, whatever the methods, if the bicycles are designed and built custom to their riders, then they will be on display at the Artisans' Custom Bicycle Expo. Expo attendees will have the opportunity to talk first hand with the minds behind the design and fabrication of these custom works of art.
Stay tuned for more info, and to find out how Cyclocross Magazine is getting involved. (Hint: it's big!)