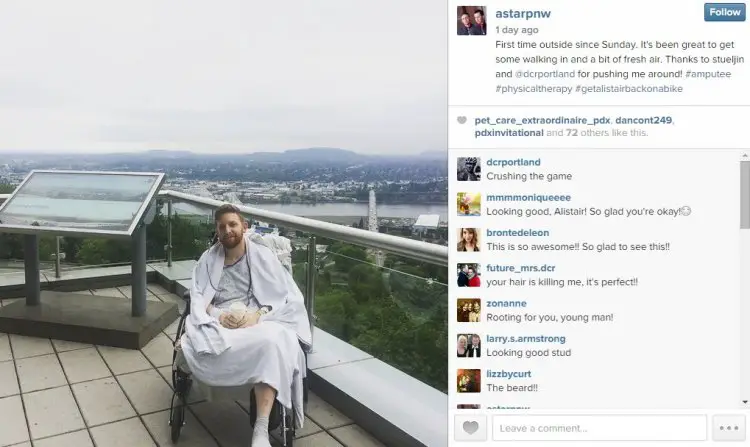 On Sunday afternoon in Portland, OR, Alistair Stephen Corkett was finishing a long ride when he was struck by a pickup truck turning left at Southeast Powell Boulevard.
While Corkett never fell unconscious through the ordeal, he was rushed to the hospital, but the accident had permanently severed his right leg. He is currently recovering, and yesterday he posted a photo of himself on Instagram, shown above, on his first time outdoors since being admitted to the hospital.
Corkett avidly rides and races bicycles, and is already in the mindset of preparing the journey back to getting on his bike. He currently has a GoFundMe page set up to raise funds for medical costs, and although he has health insurance, the driver that struck him did not, which means that he is using the funding project to cover expenses not covered by his plan.
Currently, supporters around the country have raised over $76,500. We here at Cyclocross Magazine commend his outlook and wish him the best of recoveries.
For more information about the story and recovery efforts by Corkett: oregonlive.com