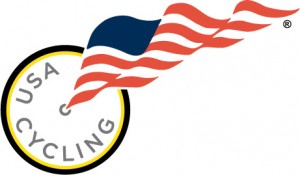 Involvement in the cycling community is something that the sport we love relies on. Although many of us work to ensure that racing in our areas is a success, it's time for everyone's voice to be heard on a larger scale. The 2010 USAC election process is about to get underway, and you'll soon have the opportunity to elect representatives to the various boards of trustees that comprise the governing structure of USA Cycling.
Nomination notices are now posted on the USA Cycling website. Please access them by clicking on the links below. All candidates must submit their nomination forms to USA Cycling by 4:30 MDT on July 1, 2010. Want to make changes or have your voice heard? Now's your chance!
All nomination forms are available on USAC's web site.
The following positions are up for re-election this year:
USCF – Eastern Trustee (1), Central Trustee (1), Western Trustee (1)
NORBA – Industry Trustee (1), Organizer Trustee (1)
NCCA – At Large Trustee (1), Female Athlete Trustee (1), Male Athlete Trustee (1), Conference Director Trustee (1), Varsity Trustee (1)
BMXA – At Large Trustee (1)
USPRO – Organizer Trustee (1), At Large Trustee (1), Trade Team trustee (1)
A list of collegiate athletes eligible for nominations is posted here.
To vote for the trustees of the various boards, voters must hold a current and valid annual USA Cycling license that corresponds to the appropriate association. Holders of domestic mountain bike licenses can vote for the NORBA trustees; members holding domestic road, track & cyclocross licenses can vote in the USCF election (restricted to voting for trustees in their respective geographic location); and collegiate cycling members can vote for NCCA representatives. Holders of USA Cycling international licenses (not USPRO) can vote in both the NORBA and USCF elections. USPRO license holders may vote in the USPRO election.
To vote, visit your My USA Cycling account between July 15 and August 15 and follow the online instructions. Or, if you prefer to vote by paper ballot, you may request one by writing or calling USA Cycling.