Johnson and Gould Take Day 2 in Louisville – Brief Results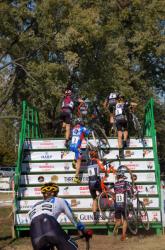 Brief Results:
Elite Men:
Tim Johnson
Jesse Anthony
Jeremy Powers
Elite Women:
Georgia Gould
Katerina Nash
Rachel Lloyd
Sue Butler
Laura Van Gilder
Stay tuned for a full report!

Have you subscribed yet?
You're missing out if not. Get all-original content and your cyclocross fix throughout the year
with our killer print and digital magazine for less than 8 cents a day!