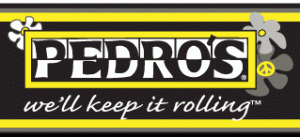 Chances are that many of you rely on Pedro's brand of lubricants to keep your chain moving through all manner of conditions. But Pedro's wasn't satisfied with just supplying racers with quality product, now they have announced that they will be supplying the racers, as well, by sponsoring a new Elite 'Cross Team. Read on for details.

Pedro's has marked another move upward by announcing its return to racing, starting with the debut of the Pedro's Elite Cyclocross team. The new team – similar to past Pedro's racing teams – will re-create its "grassroots" program, which has long been associated with the Pedro's brand. Team members David Wilcox, Dylan McNicholas, Jeff Bramhall, Josh Lehmann, Matt Simpson and Rebecca Wellons will take aim at the respected Verge Series this season and will bookend their race campaign with CrossVegas in September and Cyclocross Nationals in December.
The goal of the team is to "take back New England" and bring the past forward to the present. Pedro's founders Bruce Fina and Andrew Herrick started their mountain bike "grassroots" program out of their Newport, RI, office 20 years ago and focused on the blossoming mountain bike scene. Fast forward 20 years and, given Pedro's location in the heart of New England – a region considered the leader in 'cross racing – and it was simple for Pedro's to launch a new grassroots program starting with cyclocross. The team has been organized by Matt Bracken, who brings more than two decades of experience to steering the vision, goals and objectives of the new team.
"It is a great honor to be part of something Pedro's has participated in for 21 years," remarked Bracken, Pedro's vice president. "Our new team is the extension of our brand and ethos. We all love being outside and now, to have the chance to help this group of hard-working athletes is a real honor for us."
Among his accomplishments, Bracken can point to the Independent Fabrication racing team of the late '90s, which had a string of victories that helped seal IF's reputation as the go-to brand for steel singlespeed mountain bikes.
Of course the team tallies up a quantity of podium finishes, series titles and related awards. However, here are a few lesser-known facts about individual team members (in alphabetical order):
David Wilcox – Since a very young age, David has made a living and squandered a fortune in bike shops. When he's not racing, David is part owner of the Broadway Bicycle School, a collectively-run bike shop in Cambridge, Mass., with a focus on empowerment and teaching people to fix their own bicycles. In addition to being a crack mechanic, David is a hobbyist barber, a good go-to as a moral compass and no slouch in the kitchen.
Dylan McNicholas – Dylan took up cycling as a means of fitness training for motocross but, after a few rides, his interest in bike racing piqued. Not long after, he tried his first road race and learned he wasn't half bad. Dylan went from a Category 5 racer to a Cat. 1 within a year. By the end of that first season, friends kept telling him he would love cyclocross but he had no idea what 'cross was all about. He lined up dead last at his first 'cross race and finished tenth…he was instantly hooked.
Jeff Bramhall – Jeff is entering his fourth year racing cyclocross. As a former member of Hup United and Geekhouse Bikes, he is excited for the opportunity to represent a company with such a long relationship to grassroots racing in New England. Jeff will be racing in the B men's field, focusing on the Verge New England Championship Cyclocross Series, not least because he is the media coordinator for the series. His favorite races are Cycle-Smart International in Northampton, Mass., and Bay State Cyclocross in Sterling, Mass. While not moonlighting as B race packfill, Jeff is the Operations Manager for Pedro's.
Josh Lehmann – At just 17 years old, Josh is the youngest member of the squad but, having been selected to attend the Euro CrossCamp in Belgium based on his 'cross results last season, he already has the experience of a seasoned pro. He entered his first race – a 12-hour mountain bike race – at seven years old to race alongside his dad. When the race was over, he had spent more than seven hours in the saddle and it was clear that he enjoyed the challenges of maintaining speed on technical courses. Thanks to a supportive family, Josh has been able to delay college a year in order to dedicate himself solely to racing to see if it is a vocation that he is suited for in the long run. Cyclocross is an integral part of that pursuit.
Matt Simpson – With a background in NCAA collegiate hockey and lacrosse, Matt entered the competitive running scene in 1999 after meeting his future wife. Running took its toll though and, with a plaguing injury, five years ago Matt picked up a friend's Schwinn to stay in shape. Since then Matt has stepped up to the podium a number of times in a variety of races. In addition to a busy life as a husband and father to three young girls, Matt is President/CEO of Pedro's, Inc. In his spare time, he finds time to ride with his good friends at Pedro's.
Rebecca Wellons – Rebecca got her start bike racing in the Little 500 during her undergraduate years at Indiana University. The infamous singlespeed cinder track relay hooked her on the sport and she began dabbling in collegiate mountain bike and road racing. She returned to New England after college and continued racing until she finally tried cyclocross in 2004. Rebecca is one of the most well-known Elite women racers on the East Coast and has consistently placed in the top 10 or better in UCI events up and down the eastern seaboard. As a music educator, Rebecca has returned to school herself and is currently a graduate student in saxophone at the Boston Conservatory.
The 2010 Pedro's Elite Cyclocross team will fortify their victory ambitions with the following equipment:
Bikes – Chris King Cielo custom Pedro's bikes
Wheels – Mavic
Clothing/Kit – Verge
Groupo – Shimano
Saddles – Fi:zi'k
Pedals – Crank Brothers
Helmets – Lazer
Misc – Mavic Shoes, TRP brakes
Grassroots Grow Even Deeper
Pedro's cyclocross team introduces the first step in its intent to grow its racing program. Next step will be to broaden the landscape to include clubs and individuals who desire to race under the Pedro's name in any sport, including mountain bike, road, triathlon and, of course, 'cross.
About Pedro's Elite Cyclocross Team
Pedro's is proud to announce the re-creation of its "grassroots" racing program. For the 2010 cyclocross season, in addition to three pillars of the local racing scene, Pedro's has invited four Elite-level, national-caliber 'cross racers to strengthen Pedro's "keep it rolling" credo. In line with Pedro's grassroots teams of the past, the new team will be a platform of goodwill and cycling excellence. Plan on seeing the Pedro's van and team at most regional and some select national 'cross races this season.