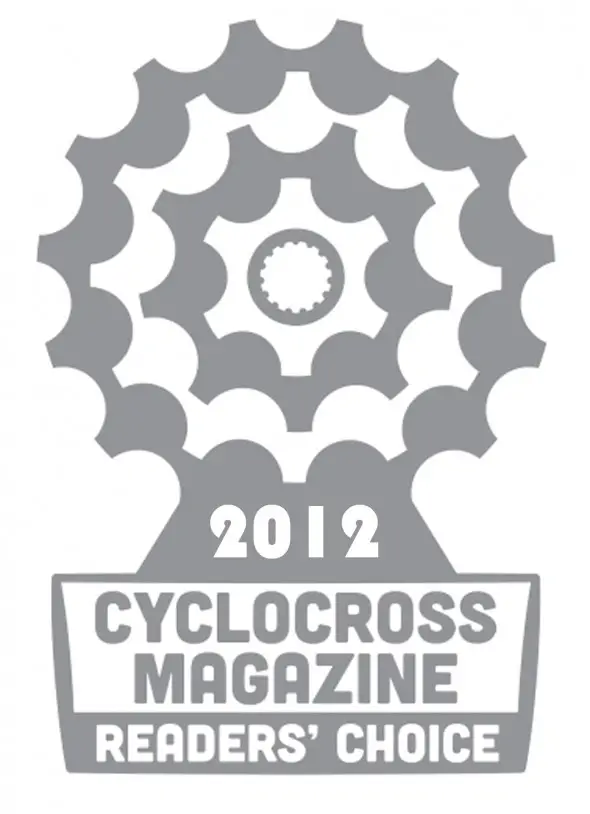 As we headed into the off-season after one of the most exciting, ground-breaking seasons to date, for Issue 20, we took a look at the memorable people, races and products that defined the cyclocross year. In this online edition, we're showcasing the companies and products that caught our – and your – eye this season. For a full list, be sure to snag an archive issue of Cyclocross Magazine Issue 20 (or if you're a subscriber, check your mailbox, since it's starting to be delivered this week. Online subscribers can find the full issue available in the next few days.)
This year, almost twice as many people answered our Annual Readers' Choice Survey as did with our 2012 survey. To us, that is empirical evidence that the cyclocross community is growing by leaps and bounds. You, our readers, proved that you are nothing if not consistent, as there wasn't a whole lot for us to do on the first half of this survey. Or maybe it was that the U.S. riders are consistent: Jeremy Powers is still your favorite, though Jonathan Page was a reasonably close second. Katie Compton is still Queen, but you knew that already. And as far as favorite teams? You all must really love the kits, because for two years running, Rapha-Focus is still up there.
The top gear trend was, unsurprisingly, disc brakes, though singlespeed was a close second as separate singlespeed races become more common, and keeping one to race and use in the pits during a regular race is becoming more par for the course.
You like these bikes, in order of entry-level to dreamy: Redline Conquest, Ridley X-Fire Disc, Cannondale Super X Ultegra, and, of course, Sven Nys' World Championship- winning Colnago Prestige.
SRAM is still King of Componentry, and Avid is still the choice for both cantilever and disc brakes. For dream bikes, it seems like everyone has caught the custom build bug (check out our article in this issue that continues our Considering Custom series!) and overwhelmingly elected "custom or handmade" as your dream rig. A few on the CXM staff have been fortunate enough to experiment with the custom bike experience, and we'll admit a bike built just for you is incredibly appealing.
ALL-AROUND TUBULAR:
Clement PDX

MUD TUBULAR:
Challenge Limus
CLINCHER:
Clement Crusade PDX
DISC BRAKE:
Avid BB7
FAVORITE CYCLOCROSS BRAKE :
Avid Shorty Ultimate
DRIVETRAIN:
SRAM Red (Updated for 2014!)
BEST TEAM NAME:
My Wife Inc.
PRO BIKE ($3,499+):
Colnago Prestige (Nys' and Albert's ride, obviously!) (MSRP $5,199)
WORKING MAN PRO BIKE ($2,900 – $3,498):
Cannondale SuperX Ultegra (MSRP $3,099)
MID RANGE BIKE ($1,500 – $2,899):
Ridley X-Fire Disc(MSRP $2,695 )
BUDGET BIKE ($1,000- $1,499):
Redline Conquest Disc(MSRP $1,589 – yes, someone failed at math)
FRICTION FIGHTER:
DZ Nuts
EMBROCATION:
Mad Alchemy
SHOE BRAND:
Sidi
HELMET:
Lazer Helium
BEST PEDAL:
Shimano SPDs
Can't get enough? Check out last year's awards: Cyclocross Magazine Reader's Awards: 2011/2012 Season