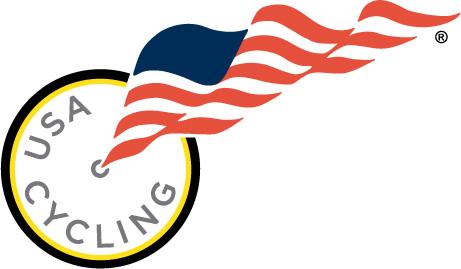 While we got some great position statements from the At-Large Cyclocross Committee nominees in the past few weeks, with voting only days away, we wanted to see how the candidates stacked up against each other answering the same set of questions. First up is Chris Jensen from Chicago. 
Cyclocross Magazine: Does the US have too many UCI events?
Christopher Jensen: The US has 53 of the 175 UCI-sanctioned cyclocross race days for the 2013-2014 season. There's been some chatter about reducing the number of races the UCI accepts into their calendar, but we haven't really seen that put into practice yet. I think dilution of the quality races is a concern that should be managed by USAC so that the top tier of racers don't spread too thin, but the pro field seems to be sorting that out themselves. It would be a shame for a new high-quality race to be a non-starter if there was too much regulation of the calendar, so unless we really start seeing an issue, promoters will be making the decision to not apply for UCI inscription on their own. I think the introduction of the National Cyclocross Calendar will help keep those races solvent without the need to have UCI sanctioning.
CXM: Are field limits needed in local races? Should the 80% rule be used for lower categories?
CJ: Field limits should definitely be a decision between the promoters and officials. If the course can accommodate 200 riders and the judges are OK with it, then I don't see an issue with opening it for 200 riders. Lots of logistical issues come into play when you have that many people out there, so as long as those issues are addressed, it should be fine.
I think for the lower categories, the 80% rule should only be used if there's a real need due to safety or timing. If the rest of your day's schedule is dependent on everyone doing 7-9 minute laps, then the person doing 15 minute laps might need to be pulled. Otherwise, we're not doing the sport justice to pull new people who are really trying but maybe aren't there yet. It's really disheartening to be pulled 15 minutes into your 30-minute race. We'll lose riders and engender cynicism toward the promoters and officials.
CXM: How would you improve/change junior development?
CJ: From an national point of view, I think it would be very wise to do some thorough research on the life cycle of junior riders and develop best practices for the Local Associations to support junior development. There are a lot of good junior programs in the country (such as the Lionhearts) and USAC should be figuring out what it is that makes them work.
The Local Associations are in the best position to support junior development on a larger scale, and USAC needs to be able to provide them with the resources they need to develop the sport at that junior level.
CXM: How important is the elite field versus the amateur fields, in terms of USAC attention and $$
CJ: In terms of the racers, it seems as though the elite fields have the ear of USAC already. One of the reasons I'm running for this position is to improve the voice of the amateur fields so that more attention will be paid. When things like rules changes go into effect (as they did this year to some confusion), they affect far more people in the amateur fields and have considerable implications to how Local Associations and promoters run their races. These changes need to be put up for discussion by the membership before being implemented.
CXM: Where should USAC stand on the subject of equal payouts?
CJ: USAC should definitely push for more equal payout, especially in the higher race categories. All payout ultimately comes down to the promoter, but there is leverage that USAC can use to guarantee certain prize parity for things such as NCC or championship races. Especially at the top level of the sport, the resources being used to race are just as considerable as the men's field, and without as widespread of industry support via sponsorships, payout is especially important. On top of that, it's just the right thing to do. There's certainly a balance to be achieved since the women's field doesn't have the numbers, but we can still work toward it. It benefits the health of the sport overall when everyone is treated fairly.
CXM: What should USAC be doing about the issue of unsanctioned events?
CJ: My personal view is that we need to approach the issue with the carrot instead of the stick. There's a lot of poor views on USAC from disagreements in the past from which we need to move forward. If we can give the riders and promoters what they need and be able to provide concrete value to them, then they will sanction with USAC. What's needed is a dialogue to see what that is and where bridges can be rebuilt. It's a lot of different reasons, but unless we can actually reach out, we'll never know what those reasons are and how to address them.
CXM: How should independent associations be encouraged to link up with USAC so 'cross riders can enjoy benefits of USAC such as national ranking system?
CJ: Again, the carrot brings more than the stick. Any reasonable organization should be open for negotiation. What that might entail given the infrastructure of the results system and other processes is unknown however, and it's totally within USAC's purview to limit integration given that they own the intellectual property and infrastructure.
CXM: Are there any other areas (rules on equipment, junior development, etc.) where you would propose change?
CJ: Handups are not a crime! Well, I think that direction needs to come down from the Officials' leadership that would give more leeway to "handups" for those fields that are just out there to have fun. I personally haven't seen anyone taking anything that would improve their performance.
Apart from any changes, I think it's important to note that the At-Large position really is the representative of the greater body of riders. Whomever is elected needs to reach out in a meaningful way to the riders (and have the ability to do so) and be objective enough to consider all of the needs and opinions of everyone that races cyclocross in the US. Internet presence, race travel, and approachability are important to this position in order to get the widest possible viewpoint of the state of the sport. A broad knowledge and experience of all the different facets of cyclocross is also critical in order to reconcile sometimes competing needs of riders, promoters and USAC.
More than anything else I really want the At-Large member to be someone to whom the riders can bring their concerns and feedback. Everyone on the list of candidates seem like upstanding people, so I hope that they all have plans to make themselves available to the rest of us.