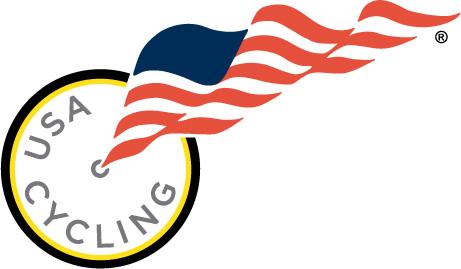 While we got some great position statements from the At-Large Cyclocross Committee nominees in the past few weeks, with voting currently running, we wanted to see how the candidates stacked up against each other answering the same set of questions. Today we have our  USA Cycling candidate nominee Logan Von Bokel.
Cyclocross Magazine: Does the US have too many UCI events.
Logan Von Bokel: I don't believe that the US has an overabundance of races. However, I do worry about there being too many in one area, such as there are in the Northeast. This is ultimately, a two-fold problem of the governing body not raising the standards to which a race must be ran and promoters in other areas, namely the Midwest and Rocky Mountain areas, not seeing the value in holding UCI races.
CXM: Are field limits needed in local races? Should the 80% rule be used for lower categories?
LVB: In areas I've raced most, the Midwest and the Rocky Mountains, there is a need for field limits because the races cannot give much of an experience to participants because of the courses' lengths and general sizes. In contrast, I was staged 167th at Cross Vegas last year and I did not feel that the amount of riders on the course was excessive due to the size of the course.
Its ultimately a call for promoters and officials, as they have to decide whether the riders staged way at the back can have a quality and safe experience with the course size and length that they are using.
An 80% rule is not necessary for local races, but on crowded courses, lapped riders should be removed, as officials and judges have enough on their plate.
CXM: How would you improve/change junior development?
LVB: The EuroCrossCamp is a fantastic program, and Geoff Proctor has done a wonderful job of taking riders over there to give them the experience needed. However, USAC does not always help all of these riders with travel funds for the camp, nor for the World Championships. So the question has to be asked, how much of USAC is funded by cyclocross-focused riders, and do those riders' funds go back to benefit them and the juniors in their discipline. Juniors need the support from the governing body to compete at World Cups and World Championships.
Unfortunately, because cyclocross is not an Olympic sport, USAC has a much lower interest in cyclocross than other disciplines. The USAC regional junior road and mountain bike camps are fantastic for teaching young riders, but again, it's a huge cost.
CXM: How important is the Elite field versus the amateur fields, in terms of USAC attention and money?
LVB: USAC does an OK job of paying attention to the select few top-end riders, and taking care of them. However, that's not where USAC's bread is buttered.
USAC needs to make sure the Elite riders, who actually make their living racing their bikes, are taken care of, but the grassroots need to be looked after as well. A top-down and simultaneous bottom-up approach is the best way to approach the fields and the middle will eventually see all the benefits the others do.
CXM: Where should USAC stand on the subject of equal payouts?
LVB: It needs to happen. It's going to hurt the men's field and its going to upset some of them, but it has to happen. It's strange to me that this isn't already a nation-wide truth.
There is plenty of arguments that the women's field is smaller and the same riders always take the top five, but if you look at the female Optum riders this past season who just started racing, the question has to be asked how much sooner that would have happened if it were a more financially viable discipline for them to race?
The question of whether the field size needs to increase before the prize money, or vice versa, is irrelevant to me. The women's race lengths should increase to mirror—or at least more closely mirror—the length of men's events. They're sharing the same arena, on the same day, the prize should be the same.
CXM: What should USAC be doing about the issue of unsanctioned events?
LVB: USAC should start sending employees to unsanctioned events and having them take notes. Every mountain bike race I've competed in this past year was unsanctioned, and each one was a blast.
The issues of riders not being able to earn "USAC points" if they compete in unsanctioned events, such as an OBRA race, is a decision that a rider and promoters have to make. USAC isn't going to budge on this issue, as they are the keepers of the Stars and Stripes jerseys, and anymore, that's the one bargaining chip USAC still holds, so they hold it tightly.
So if riders and areas want to give its racers good starting positions at Nationals, they should consider holding a few USAC races.
CXM: How should independent associations be encouraged to link up with USAC so 'cross riders can enjoy benefits of USAC such as national ranking system?
LVB: Colorado was forced with this decision recently. I was vocal that the ACA should link up with USAC and become a real local association. I believe that OBRA is the last remaining state with its own governing body. It's a decision the promoter has to make.
I encouraged Colorado clubs to vote for reintegration, for the singular reason that our racers could earn points for call-ups at Nationals. We still pay a fee so that BRAC can operate as it did when it were separate entity, which is not ideal.
CXM: Are there any other areas (rules on equipment, junior development, etc.) where you would propose change?
LVB: Ban knee-high colorful socks.
Just kidding.
Cyclocross is killing it in the equipment department. I think disc brakes will keep taking off. They are great for certain riders, but not everyone. Tire selections are better than I've ever seen and clothing is much more versatile. Maybe someone can get Paul Curly to start using a modern disc-brake bike. That would be the only change I'd propose, but only because I'd like to hear his thoughts on the difference.