Cyclocross Magazine Interviews Filmmaker Brian Vernor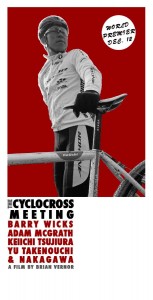 Cyclocross Magazine's Editor Andrew Yee caught up with filmmaker Vernor during the Downieville Classic mountain bike festival to briefly escape the fat tire madness and talk some 'cross.
Catch a portion of the interview after the jump.

Have you subscribed yet?
You're missing out if not. Get all-original content and your cyclocross fix throughout the year
with our killer print and digital magazine for less than 8 cents a day!