Fantasy Cyclocross Update – Week 5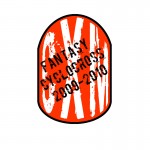 Despite the fact that we had some great racing here in America, if you were looking for fantasy points, you were best off looking outside of the US' borders. Three races counted towards your team's fantasy total this week, with both days of the Toronto International Cyclocross weekend, the third weekend in the NACT series, while Europe's top talent headed to Plezn, Czech Republic for the year's second world cup. Unfortunately, the week was very light on Women's points, with only one rider, Canada's Natasha Elliot, the only woman to pick up any points on the weekend.
The week's All-Star score was a relatively small 300 points, compared to the 580 points scored two weekends prior. Tim Johnson was an easy pick for the All-Star team after taking home a win and a second place. Jamey Driscoll displayed steady consistency to pull home the second UCI 11-50 spot after a second place and a third place in Toronto. Over in Europe, Neils Albert was once again dominant, winning his second World Cup of the season, and holding the title of top point earner on the men's side. Natasha Elliot held that mantle on the women's side, winning both days of the Toronto International Cyclocross weekend, and netting a full 60 points. The All-Star team is as follows:
Sven Nys (50), Neils Albert (60), Klaas Vantornout (28), Tim Johnson (55), Jamey Driscoll (47), Natasha Elliot (60)
On the week, Froglegs (Mlovejoy, USA) took home top honors, netting a total of 259 points. Only 2 points behind was hooligans (Jeff, Canada) who scored a total of 257 points. It was a further 10 points behind to get to third place, which went to Theusweare (Joe Reynolds, USA) who scored 247 points.
Overall, Barriers-n-Beer (LeRoi Smith, USA) climbed their way up the overall ladder with 173 points this week, adding up to a total of 1107 points, jumping over Team War (Shawn Letson, USA) who fell to second, with 1104 points. Third place is G-Ride's Team Thejonathanpage.com (Jerry Chabot, USA) who has a total of 1097 points, only 10 points off the lead. Check out updated standings below!

Have you subscribed yet?
You're missing out if not. Get all-original content and your cyclocross fix throughout the year
with a subscription and Issue 23 back copy, with features on Lars van der Haar, Jonathan Page, Elle Anderson and more!