Fantasy Cyclocross Update – Week 4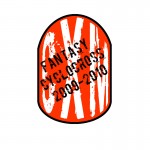 Despite lots of high level North American cyclocross this weekend, including clean sweeps by Jeremy Powers (Cannondale/Cyclocrossworld.com), Katie Compton (Planet Bike), Geoff Kabush (Team Maxxis-Rocky Mountain), Tim Johnson (Cannondale/Cyclocrossworld.com) and Katerina Nash (Luna Chix), all of the fantasy cyclocross action took place over in Europe, as Neils Albert (BCKP-PowerPlus) and Daphny Van den Brand (ZZPR.nl-Destil-Merida) took home wins at the first stop on the GvA Trofee Series, the Cyclocross International de la Ville de Namur, and Sven Nys (Landbouwkrediet-Colnago) took home his first win at the Superprestige stop in Ruddervoorde.
With their wins, Albert and Nys were the top scorers in their respective categories, as was Van den Brand, and each grabbed an extra point this week. The rest of the All-Star team is as follows, with a total score of 353:
Sven Nys (55), Neils Albert (55), Klaas Vantornout (35), Bart Aernouts (28), Radomir Simunek (20), Tom Meeusen (47), David Van der Poel (22), Daphny Van den Brand (30), Sanne Van Paassen (10), Pavla Havlikova (25), Linda Van Rijen (14) and Saskia Elemans (12)
This week, the week's top scorer was Pedal Sports (Mike Davis, USA), who scooped up 294 points on the week. Second place went to Peelypost (Neil Mansfield, UK) who nabbed 276 points on the week. Another 6 points back was Dangling Sausage (The Mayor, USA) who had a total of 270 points on the week.
You can check the scores at all times, and can still sign up, by clicking here.
Overall, Team War (Shawn Letson, USA) held on to his lead from last weekend, with 948 points, but only managed 140 points on the week, indicating a very American heavy lineup. G-Ride's Team Thejonathanpage.com (Jerry Chabot, USA) pulled in within 1 point of Team War, with a total of 947, to add some early drama to the competition. Only 8 points off the pace, with 940 points, is shred (Joshua Berry, USA) who is holding down third place overall.
Next week, we've got a heavy schedule, with two NACT stops in Toronto, for the Toronto International Cyclocross weekend, and rumor has it that while Cannondale/Cyclocrossworld.com will be showing up, as the Kona team will be be in Delaware and Pennsylvania for Granogue and Wissahickon, of which neither will count for points. Over in Europe, there will be a World Cup in Plzen, Czech Republic, where there will certainly be a battle between Sven Nys and Neils Albert for European cyclocross supremacy.

Have you subscribed yet?
You're missing out if not. Get all-original content and your cyclocross fix throughout the year
with a subscription and Issue 23 back copy, with features on Lars van der Haar, Jonathan Page, Elle Anderson and more!