Fantasy Cyclocross Update – Week 3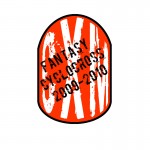 Well, it's been a while in coming, and we're three weeks in, and I do apologize for taking so long, but at long last, the first three weeks' results have been calculated! Not playing yet? We may be close to securing an awesome grand prize, and last year's winner missed the first few weeks of racing, so get your entry in now! It's free and takes 30 seconds.
Let's take a look at this week's All Star Team. We had two races in the States that counted: both days of the Great Brewers Gran Prix of Gloucester. Top honors on day one went to Jonathan Page while the gold medal went to Tim Johnson on day two. On the women's side, Natasha Elliot was tops on both Saturday and Sunday. Needless to day, all three came away with a bonus point after Week Three. Jeff Bahnson had a second place and a first place on Saturday and Sunday respectively to take home top Junior honors.
Over in Europe, Neils Albert and Katie Compton were tops in the World Cup in Treviso, as Robert Gavenda won the Espoirs category and took home top U23 honors for the week. The entire All Star team is as follows, with a total of 580 points:
Zdenek Stybar (50), Neils Albert (60), Klaas Vantornout (44), Jonathan Page (55), Tim Johnson (49), Robert Gavenda (30), Jeff Bahnson (55), Katie Compton (60), Christel Ferrier-Bruneau (44), Pavla Havlikova (32), Natasha Elliot (60) and Maureen Bruno Roy (41)
The top team honor this week went to the duo of Barriers-n-Beer (LeRoi Smith, USA) and Galahad (Erik van Huijstee, The Netherlands) who both netted 391 points on the week. Second went to Stoked on Spokes (Tym, Afghanistan) who grabbed 360 points, and another 10 points behind was Mack's Trucks (Jamie Mack, USA) who had 350 points on the week.
Overall, Team War (Shawn Letson, USA) is riding three strong weeks to top honors so far with a score of 806 points. Next closest is CXecono (James-Ira Spencer, USA) who has 784 points. After a strong week 3, Mack's Trucks is sitting in 3rd, with 764 points.
If you haven't signed up yet, there's still time! Head here to submit your team!

Have you subscribed yet?
You're missing out if not. Get all-original content and your cyclocross fix throughout the year
with a subscription and Issue 23 back copy, with features on Lars van der Haar, Jonathan Page, Elle Anderson and more!