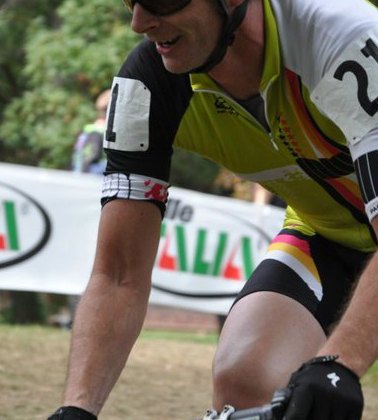 Paul is ready to ride – stop by and see him at the USGP today! Photo courtesy of Paul Warloski
By the time you read this today, the mwi cross circus will have gathered under the black and green tent near the start line in Sun Prairie, WI for the first weekend of the USGP.
It's the start of the racing, the travel, the camaraderie, and off-camber downhill turns. The heckling, suffering, mud, and crashes.